There's nothing like a party for great photo opportunities. And with Christmas and New Year's Eve right around the corner, party season is currently in full swing. As an event photographer, I've covered numerous parties over the years, from wedding receptions to family birthdays. Here are a few tricks I've picked up along the way.
Be prepared for low light
Parties present some specific challenges—most notably, lighting. Odds are, no matter what the lighting is like, it won't be what you want.
For compact cameras If your tool of choice for the event is a compact camera, then spend a few minutes configuring it before you actually begin taking pictures. A great place to start is in the Scenes Mode menu.
If the event is in a darkened room, such as a reception hall or someone's living room, look for one of these options: Party, Night + portrait, Night Scene, or something similar. These modes typically offer a slower shutter speed (to capture more of the ambient light) combined with flash to illuminate your subjects. This is an improvement over your camera's regular flash mode, which often overexposes the subject while turning the rest of the background black. Keep in mind, however, that this type of scene mode uses a longer exposure, so you'll need to hold the camera steady when you press the shutter button. Also be prepared for signs of subject movement, such as blurring, for fast moving folks during the exposure.
You can increase your odds of success with a few additional tricks. First, increase the ISO setting to 400. This helps extend the range of your flash and makes the camera more sensitive to ambient light. This will also help control subject movement during exposure because the shutter speed will be a little faster.
If your camera offers a Face Detection feature, now is the time to turn it on. This technology not only tells the camera's focusing system to prioritize party goers, but also sets the exposure for them instead of the background. (If your camera doesn't offer Face Detection, here are some tips for getting similar results.) Finally, turn on the image stabilization feature, if available. This helps prevent camera shake during long exposures.
For SLRs Like point-and-shoots, many current SLRs also offer a night-portrait scene mode that will automatically adjust your camera's settings. But if you're willing to fiddle with your camera's manual settings, here's a good place to start: Turn on the flash, go to Manual exposure, then set the aperture to f/5.6 and the shutter speed to 1/30th of a second (or 1/15th of a second if the ambient light is very low). I've used these settings for years at wedding receptions with great success.
If you have a shoe-mounted flash, point the flash head toward the ceiling and bounce the light for a much more natural appearance. This technique is most effective if the ceiling is white, and not too high. Colored ceilings absorb light and change the hue of your shot. And with super high ceilings, the light may reach the surface, but it's unlikely there will be any oomph left on the way down by the time it reaches your subject. I've also had good luck with the $60 Gary Fong Lightsphere. This accessory mounts on the flash and diffuses light without having to bounce it off the ceiling. Another advantage to the Lightsphere is that you don't need a flash bracket. Just rotate the flash head so that it's always pointing upward.
Master the outdoors
If the party is being held outdoors, you'll face a different challenge. While there's usually plenty of light, it's often harsh and coming from an unflattering direction. Once again, your flash may be your best ally. By turning it on and working in fill flash mode, it can help offset harsh, contrasty natural light while adding sparkle to the eyes. Remember to work within the effective distance of your flash—usually 8 to 12 feet.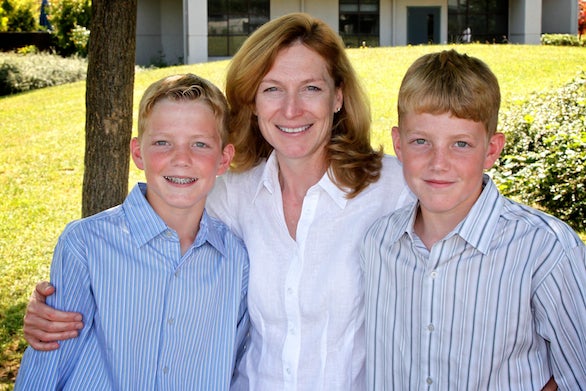 If you're relying on indirect light outdoors, such as under a tree, adjust your white balance setting to shade or cloudy. That will warm up the skin tones in the bluish light of the shade.
Get candid
Staged events, like the lighting of the tree or group portraits, may be the staple of event photography, but candids provide the spice. If you capture a special moment in the lens, it can be a cherished memory for years. This is the part of shooting parties that I love.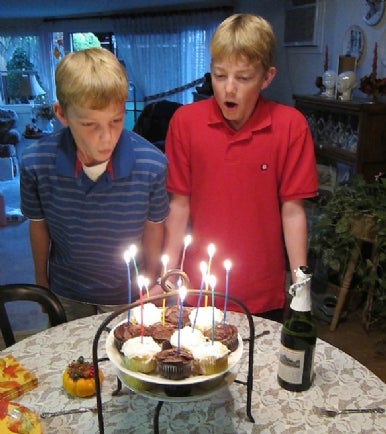 Go natural Unless I absolutely need it, I put the flash away and rely on existing light for candid shots. This lets me work quickly and from a greater distance. SLRs provide the advantage here because you can raise the ISO (up to ISO 1600 and sometimes even 3200 on modern cameras) in low-light settings, and have more options with long zoom lenses. But keep in mind that candids rely less on perfect lighting than they do on human interaction and emotion. So don't worry too much about a little added noise.
Get close, shoot often Tightly framed candid shots have a more intimate feel. If you're trying to be unobtrusive, a long lens is helpful. My standard set up includes a 70-200mm f/2.8 zoom lens, ISO 1600 indoors (400 outdoors), burst mode, and program exposure mode. Fast telephoto lenses (like my f/2.8 lens) can be a little pricy. But you can save a lot of money by stepping down a notch (to a f/4 lens, for example) and still get great shots. You may just have to raise the ISO up a setting to compensate for the slightly slower lens—from ISO 800 to 1600, or 1600 to 3200. The result may produce a little more image noise in the shadow areas. But for a great shot, it's worth the tradeoff.
Change your view While shooting, don't forget to change your angle. Get down low for children and pets. I also look for high angles when people are bunched together so I can get a clean shot at folks. I'm always trying to position myself so I can make the composition as uncluttered as possible. Isolating the defining moment makes it even more powerful.
Most importantly, keep shooting. When I notice an interesting interaction, I switch to burst mode so I can fire off a sequence of frames. Often the difference between an amazing shot and an average one is only a second or two.
You can sort out the good from the bad later on. You may only come away with a dozen killer candids, but I promise you, they will be the shots you cherish most.
Go behind the scenes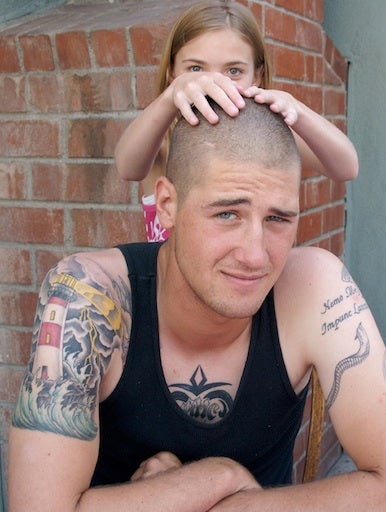 As a guest, you have more freedom at a party or event than the main photographer does. You don't have to worry about a shot list, and you probably know most of the people there. Leverage these advantages to go behind the scenes and capture candids that you can later share with the hosts. Lots of interesting things happen in the kitchen, plus you have all that pretty food to spice things up. Sometimes small groups will congregate outside, giving you casual group shots away from the chaos of the party. (I usually ask first before taking those shots, just in case someone is having a smoke and doesn't want the spouse to find out.) Just remember to stay out of the way of the official photographer, if there is one.
This scenario also presents the opportunity to experiment with different techniques. For the dance shots, try a technique called second curtain flash. It's a setting in your flash menu that tells the camera to fire the flash at the end of the exposure instead of at the beginning. This put subject motion behind the person creating a wonderful ethereal effect.
Regardless of which techniques you try, events are a great opportunity to hone your skills as a photographer. And the best part is, you will make others happy along the way.