Flash forward to about a year from now, if you will. Envision yourself walking into a consumer electronics store toward the end of 2010. What kinds of HDTV products and features is your retail salesperson likely to tout?
LCD flat panel TVs will gain even more predominance by then, while plasma sets will slip some in popularity, according to industry analysts at iSuppli. Projection and OLED TVs will still occupy smaller niches, with projection TVs falling somewhat, and OLEDs rising.
But TV makers of all persuasions will keep vying for your dollars with new bells and whistles, experts say.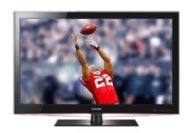 On the LCD TV side, emerging features about to go mainstream in 2010 include LED backlighting, 240 Hertz (Hz) refresh rates and Internet connectivity. Also next year, more LCD vendors will move beyond 1080p HDTV resolution to 2160p, although not yet at a price that's affordable to every household.
Plasma and OLED TVs will both grow larger in size, while in projection TVs, laser will see the most action.
A new specification from the Blu-ray Disc Association (BDA) is about to fuel the introduction of more 3D TVs across the LCD, plasma, and OLED categories.
But new legislation passed this year in California could start to imperil the continued existence of power-guzzling plasma sets, says Jon Peddie, principal analyst at Jon Peddie Research (JPR).
Here, in no particular order of importance, are ten top HDTV trends for 2010.
1. LCDs with LED backlighting
LCD TVs have long been backlit by florescent lighting panels dubbed CCFLs. But newer LED backlight holds three advantages, according to Peddie.
"They use less power," Peddie says. LEDs also produce a wider range of luminance, and, unlike florescent panels, LEDs are non-toxic.
"But while the advantages appear abundant, the cost of LED backlights is fairly high," says Riddhi Patel, principal analyst for television systems at iSuppli. Other challenges include thermal issues, concerns related to the LED lifetime, and continuing improvements in traditional CCFLs.
Prices, though, are already starting to decline on LEDs, as consumer demand for LEDs increases and more manufacturers move into LED production, the iSuppli analyst says.
In July, Sharp introduced a series of 32-, 40-, 46- and 52-inch LED-backlit AQUOS units at prices ranging from $1100 to $2800. An even larger 55-inch LED-backlit set from Samsung, the UN50B650, can now be bought online for about $2500.
2. 240Hz refresh rates
The first crop of HDTVs offered screen refresh rates of 60 hertz (Hz), while later sets stepped up to 120Hz. Sony kicked off a move to 240Hz with a 52-inch model unveiled late last year, following up with six new Bravia XBR9 models at CES 2009. Manufacturers such as LG and Samsung then followed suit.
But the 240Hz refresh rate is controversial. Some experts argue that the difference between 120Hz and 240Hz isn't detectable unless you're displaying fast action, such as a video game or sporting event—or even that consumers won't notice any difference.
You still pay more for the 240Hz spec than for a 120Hz refresh rate, although pricing is tumbling for both specs, says Tina Tseng, a television systems analyst at iSuppli. For example, back in February 2009, the average selling price (ASP) of a 240Hz 40-inch full HD LCD TV was $2800, in contrast to just $1651 for a comparable 120Hz 40-inch set.
By December of this year, ASPs had fallen to only $1,596 for a 240Hz 40-inch full HD LCD TV and $1195 for a 120Hz 40-inch set.
3. Internet connectivity
Internet connectivity is already adding some functionality to Internet TVs, letting you watch streaming video from Netflix or access news and weather info from your couch, for instance.
On three higher-end models in its Bravia XBR9 series introduced in January, Sony augmented its existing Bravia Internet Video Service with new Bravia Widgets for additional Internet content—including financial news, Yahoo Video, and Flickr—through the Yahoo Widgets Engine.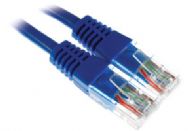 In fact, virtually all big manufacturers started moving in that direction in 2009. Yahoo's widgets for Internet connectivity started to show up on TVs from Samsung, Vizio, and LG earlier this year, for instance. Sharp and Panasonic are offering proprietary widget technology.
But many advances are yet to come in areas ranging from content to the sheer numbers of TVs that are Internet-enabled, experts say. With Netflix, Blockbuster, and Amazon all getting into the act, more and more content is becoming available in terms of video on demand, Patel notes.
"iSuppli expects to see many more widgets for music, games, and other content become available in 2010 as more sets gain the ability to connect to the Internet and more consumers see the benefits of having an Internet-enabled TV set," the analyst predicts.
By December, Sony offered 12 models for sale with built-in Internet connectivity in its XBR9, XBR10, WR5100, and ZR5100 series.
But Peddie points out that, despite all of this Internet connectivity, consumers still can't shop or fully browse the Web from their TVs.
4. 2160p resolution
Ultra high 2160p resolution takes a giant step beyond current 1080p and 720p, offering a screen resolution of 3840 by 2160 pixels. Aside from a more vibrant picture, another advantage is that 2160p screens can be divided into four separate displays, each with 1080p resolution.
But so far, 2160p TVs have been unaffordable to just about anyone other than Bill Gates or Oprah. An early 2160p HDTV from Samsung was followed by Westinghouse Digital's D56QX1, which carried an initial price tag of $50,000.
In Japan, manufacturers have now launched two new 2160p HDTVs over the past couple of months: Sony's Trimaster, priced at about $76,583, and Toshiba's Cell Regza LCD, a product rumored to be on display in January at CES 2010 in Las Vegas.
Patel, however, expects that somewhere between 2009 and 2011, TV makers will roll out the first 2160p HDTVs for the consumer market. Although nowhere close to the $76,000 league, the first home 2160p sets will still be pricey in comparison to other home sets. They will be targeted at people who already own 1280p HDTVs and are looking to upgrade, Patel says.
Peddie concurs that 2160p pricing will eventually drop. But he suggests that, when it does, content issues could remain an issue. "What do you watch on them? Fat pixels of conventional TV?" he asks.
5. More skinny OLED displays
Industry experts largely agree that bright-screened but energy-efficient OLED TVs will become more commonplace. But disagreement swirls around when and by how much.
Instead of the liquid crystals used in LCDs, OLEDs are built from wafer-thin, light-producing polymers. Although OLED color displays are regarded as more vibrant, OLED screens require less power than LCDs, because no backlighting—LED or otherwise—is needed.
Sony grabbed the TV industry spotlight back in 2007 with the introduction of a bendable 11-inch active matrix OLED display, merely one-fifth of a millimeter thick.
Now, LG has announced a 15-inch OLED TV, although right now, it's for the Korean market only.
"OLED TVs will ultimately replace LCD TVs," Peddie predicts. "They use less power, they're much thinner, and you can even roll them up."
Global revenues from shipments of OLED panels for use in TVs will soar from $10 million in 2009 to $1.8 billion in 2015, according to Vinita Jakhanwal, principal analyst for small to medium-sized displays at iSuppli.
But despite projections of strong revenue growth, unit shipments are tiny in comparison to those for LCD TVs. The analyst believes that manufacturing challenges and limited production will keep OLED TVs small in size and high in price, forcing them to remain a niche market until at least 2015.
Average pricing for an 11-inch OLED TV is currently about $2500, in contrast to only $704 for a 40- to 42-inch LCD TV, she says.
Right now, the materials in OLED TVs also tend to wear out quickly, and the TVs are afflicted by "image sticking," a phenomenon that leaves an artifact on a screen after a static image has been displayed for too long, according to Jakhanwal.
6. Slicker laser TVs
Although projection TV is often considered as a single category, there are actually lots of different rear- and front-end projection technologies. Many of the projection TVs on the market today are rear projection (RP) sets that use a digital light processor (DLP) to reflect light from a light source to a screen.
From 2009 to 2010, sales of DLP-RP sets will drop off from 383,000 to 211,000, according to Patel.
Plasma sales will also fall, from about 14.9 million to about 14.0 million units, while LCD sales will surge from 134.3 million to 157.6 million units. OLED TV sales will increase from 17,000 units in 2009 to 34,000 units in 2010, according to Jakhanwal.
Mitsubishi, the leader in the DLP-RP space, produces laser TV sets that are "3D-ready."
Traditional DLP projection TVs use a bright while light similar to the light in a slide projector, along with a color wheel. "With its red, blue and green pie slices, the wheel spins very fast so that each color is in front of the DLP for 1/60th of a second," Peddie explains.
Alternatively, color lasers are now being used in some high-end DLP projection TVs to replace the spinning wheel. But "the green lasers are the weak link in the equation," according to the analyst.
With the likelihood now strong that new 3D technologies will be introduced in 2010, Mitsubishi's laser TVs will probably be joined soon by more plasma and LCD TVs in the 3D arena.
But just when some observers started voicing doubts that the DLP industry could last more than another couple of years, more vendors started hopping aboard the laser TV train. In September of this year, HDI announced plans for a 100-inch laser TV supporting 3D at the blazing rate of 1000 frames per second.
At about the same time, Sumitomo Electric claimed to have developed the world's first "true green" laser diode, seen as eliminating the current cumbersome process of doubling the frequency of an infrared laser in order to create green light.
Meanwhile, some laser TV advocates claim the industry might eventually be able to lower prices on consumer TVs by producing less expensive laser components.
7. 3D TVs
Mitsubishi and later Samsung pioneered with "3D-ready" RP-DLP sets that produce a 3D effect by switching rapidly between left and right images if you're wearing the proper goggles. But the DLP TVs are costly and require the use of special proprietary content in order to view 3D video. Samsung recently exited the DLP market entirely, according to Patel.
"The talk now is mostly about LCD and plasma," she says. Pictured here is a 50-inch 3D plasma HDTV introduced by Panasonic in December.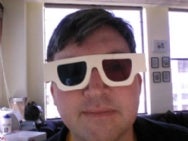 Also this month, LG unveiled plans at a press conference to launch an extensive line-up of LCD 3D TVs during the second half of 2010, according to a Reuters report.
Meanwhile, the BDA announced a single Blu-ray specification for creating 1080p HDTV 3D content that will work across LCD, plasma, and OLED sets.
Right now, details of the Blu-ray specification remain kind of sketchy. It's still unknown, for example, whether the spec will require use of goggles.
But if goggles will be needed, that's not necessarily a bad thing, according to Peddie. "Glasses-free screens have been given up by Philips and others because of costs and technical problems," he says.
"The glasses-free screens use an optical filter to replace the shutter effects of the glasses. As a result, you lose half the resolution of the screen. Also, glasses-free screens have zones—from three to eight depending upon the price of the screen and content." But goggle-free 3D screens might eventually end up on mobile phones, he acknowledges.
Despite the impending announcement of new 3D TVs from major manufacturers in 2010, Patel predicts that it will take another two to four years for 3D TV to go fully mainstream.
"There are lots of issues still to be sorted out around formats for picture capture, display, goggles, etc.," she elaborates.
8. Larger plasma TVs
Plasma TV makers have long been able to produce big displays, even measuring 100 inches and up. But it's only now that consumer demand is pushing mass production to sizes of 50 inches and more, according to iSuppli's Patel.
"In the 40-inch range, plasma no longer has a price performance advantage over LCD TVs. But that advantage still exists in the 50-inch and larger sizes. Panel makers are expanding the availability of panels in this range," Patel says.
"However, the market is limited to homes which have a dedicated home theatre or larger living area."
Samsung's HPR6372 plasma HDTV, currently street-priced at around $3500, measures 63 inches. But earlier this year, Samsung announced a 70-inch panel. A 76-inch plasma panel from LG is also on its way to HDTVs of the future.
9. HDTV/Blu-ray combo units
HDTV product rollouts in 2009 also included the Sharp LC46BD80U, an HDTV/Blu-ray combo unit now available for about $1600 to $1700, along with the The Sony VIAO L11FX/B, an "all-in-one" unit which incorporates a Windows 7 PC, HDTV tuner, a Blu-ray drive, and a 24-inch multitouch screen.
TVs with DVD players have been around for quite some time, and so have PC/TV "all-in-ones." More HDTV/Blu-ray combo units in 2010 wouldn't come as an huge surprise.
"It's a natural evolution of the market," Patel observes. For the most part, these combo units are aimed at those who already have "primary TVs" in their living rooms, but who now want to add TVs for "secondary rooms" such as bedrooms, dens, or children's rooms.
Peddie, though, points to some of the drawbacks of these integrated products. "Combo units only make sense at the time of purchase. They don't have good life-time histories," he says.
Instead, buying a TV and Blu-ray drive as separate components gives you more freedom to take advantage of price reductions and move to new technologies. "Think back to the TVs that were sold with VHS tape drives," he illustrates
10. Greener TVs
California has just passed a law limiting TV power consumption, and similar legislation might crop up elsewhere. Consequently, manufacturers will start trying to "green" their TVs greener in 2010, experts say.
As some see it, the new laws could sound the death knell for plasma TVs. "Plasma TVs do give a very good display, and some people swear by them for color fidelity," Peddie maintains.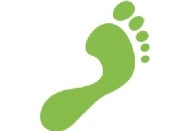 But plasma is also "an obsolete technology that has been outlawed in California," according to the analyst. "Plasma TVs wear out. They make noise, due to high voltage and the fans [needed for] cooling. Plasmas consume inordinate amounts of power, and they use exotic gases which make them toxic."
LCD TVs, OLEDs, and even laser TVs are better suited to power conservation, according to some. Unlike LCDs, OLED TVs don't need backlighting, Jakhanwal says. Laser TV advocates often cite relative energy efficiency, too.
"In 2010, there will be an increased emphasis on LED backlit LCD TVs. The CCFL vendors are also working towards improving [florescent panels] in order to lower power consumption," according to Patel.
"Manufacturers will move away from products containing toxic materials such as mercury, and they will work towards meeting up with Energy Star 4.0 standards as well as toward the RoHS compliance needed in European Union (EU) nations."