2009 was a busy year for the iPod, iTunes, and Apple TV. Here's a quick wrap-up of some of the big events of the past 12 months in the world of home entertainment.
Another year, another batch of iPods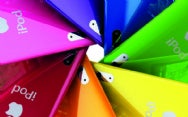 In what has become an annual event, Apple once again updated its iPod lineup in September to give people something new and shiny to buy for the holidays. The highlights were a new iPod nano ( ) with a video camera, FM radio, and pedometer; and iPod touches ( ) with faster processors, larger capacities, and lower prices. (Our iPod buyer's guide has all the info you could want on every shipping iPod model.)
iTunes goes to 9
During the same September event, Apple also dropped a new version of iTunes. iTunes 9 ( ) added a Home Sharing feature for copying media between local libraries, improved media management and syncing capabilities (as well as iPhone app organization), and added a Genius Mixes feature for auto-generated playlists—among other things.
iTunes Store keeps on keepin' on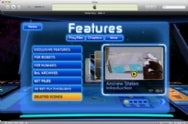 Along with iTunes 9, Apple also made some changes and improvements to the iTunes Store. One thing was the addition of iTunes LP and iTunes Extras. These enhanced media packages provide, respectively, albums with add-ons such as liner notes, photos, and lyrics; and movies with documentaries, deleted scene footage, interviews, and interactive galleries. Both types include special menu pages for accessing the content. The store also saw some navigational improvements.
Farewell, DRM—we hardly liked you
It may have taken six years, but in April 2009 Apple finally stopped selling music with digital rights management restrictions attached. At the same time, Apple moved to a variable-pricing model for iTunes, with songs costing 69 cents, 99 cents, or $1.29 a piece depending on the whims of record labels (album prices weren't affected by the switch).
Apple TV gets its due…sort of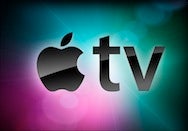 In September, Apple simplified its Apple TV lineup by killing off the 40GB version, and lowering the price of the remaining 160GB version from $329 and $229. Then in October the other shoe dropped with the release of Apple TV 3.0 software. Although not a major update like the 2.0 software, it was nice to see Apple pay some attention to the "hobby" it had mostly abandoned for the previous year and a half. The update did bring with it a revamped main menu with some welcome navigational changes, support for iTunes LP and iTunes Extras content as well as iTunes 9's Genius Mix feature, and better support for Internet Radio.
What's in store for 2010?
With 2010 just around the corner, we'd be remiss if we didn't don our Carnac the Magnificent turbans and prognosticate just a tad.
Apple TV subscription service Rumor has it that Apple is working on a TV subscription service for the iTunes Store that could see Disney and CBS as some of the first media companies signing on. In theory, you'd pay a flat fee ($30, say) per month and get access to participating TV shows and/or channels. As an alternative to cable or satellite, such a move could prove to be huge. Or not. At the very least, it could give the Apple TV new purpose on this earth.
Apple tablet I'm not going to waste your time (and mine) telling you what I think Apple's mythical tablet will look like, although we have a clue now when we might see it. But it's a pretty good bet that sometime in 2010, Apple will show off/introduce/talk about/ship a larger touchscreen device ideal for watching movies and TV shows, reading books and newspapers, and doing other things that people may care about. Enough said.