During this back-to-school season, consider all sides of the educational experience. You know, like how proper tech can be a big step toward proper learning.
Of course, a lot of the best tech works both ways, enhancing your learning while also serving as a prime distraction when you need to relax and detach from it all. With the award-winning CLIK S Translation Earbuds from Mymanu, you get the best of both worlds.
This former CES Innovation Awards honoree not only handles regular earbud duties brilliantly, but its extra trump card is its proprietary MyJuno app. Just push the CLIK button on either bud and with the aid of the app, these earbuds use machine learning tech to translate 1-on-1 speech so you can communicate with speakers of 37 different languages.
Read or hear what someone says in any of those languages, then let the CLIK S help you respond in seconds. Whether you're speaking with a native speaker of German, Polish, Chinese, Arabic, or dozens of other languages, the CLIK S can make sure you both are heard and understood.
Plus, enjoy clear, rich sound quality for listening to music or podcasts during downtime. The battery lasts up to 10 hours on a single charge, with the included carrying case holding another 30 hours of reserve power.
Right now, you can get the Mymanu CLIK S Translation Earbuds at one of the best prices of the year. During the Back to School Sale, these $157 earbuds are available for just $99.97, a savings of over $50. But you've got to get your purchase completed before this sale ends at 11:59 p.m. on Aug. 13.
And don't forget to check out all the other cool Back to School Collection items at similarly low prices right now.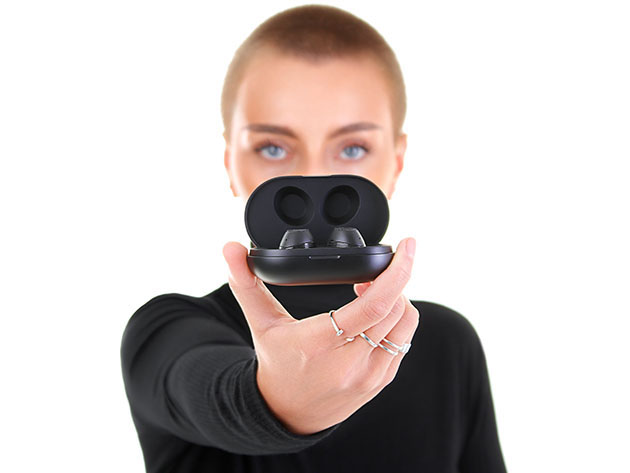 Mymanu CLIK S: Award-Winning Translation Earbuds – $99.97
Prices subject to change.