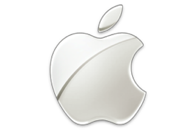 We don't normally report on Apple gossip from rumor Websites, but when heavyweights like The Financial Times report on Apple news—even if it sounds a bit gossipy—we think it merits a mention.
As you know, rumors regarding an Apple tablet—bigger than an iPhone, awesomer than a netbook—have been swirling since approximately the death of the Newton. But as stories regarding this mythic touchscreen device have come and gone, no official Apple tablet has ever been announced, or even hinted at, by the company.
That may be about to change. On its blog, the Financial Times reports that Apple has booked a stage at the Yerba Buena Center for the Arts in San Francisco for several days in January—according to those famous "people familiar with the plans." The post states specifically that "Apple is expected to use the venue to make a major product announcement on Tuesday, January 26th."
Of course—no surprise here—Apple isn't saying anything. The Yerba Buena Center event could turn out to be focused on incremental storage upgrades for iPods, or processor upgrades on MacBook Pros. But the possibility that Apple is planning to launch a tablet, and that the company could use a January 26th event to announce such a plan, just got a hair more credence. We won't know anything for sure, as ever, until Apple spills the beans. But the Yerba Buena Center is the same place where Steve Jobs made his return to Apple live events in September, so anything's possible.