Editor's Note: The following article is reprinted from Macworld UK. Visit Macworld UK's blog page for the latest Mac news from across the Atlantic.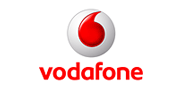 Apple's latest partner in the UK— Vodafone—insists the iPhone is more than ready for business customers.
Vodafone has been actively promoting the device as an useful tool for business and not simply a lifestyle choice for those who like to play with applications, surf the Internet and listen to music.
Vodafone's head of enterprise Peter Kelly spoke with IT Pro.
"It has been directly positioned and sold heavily into the consumer marketplace, no question. But, I think that the iPhone now is absolutely ready for a much deeper penetration into the enterprise space."
Kelly claimed the iPhone had not previously been presented well to the business community, and had lacked vital business tools and applications that would enhance the user experience.
Vodafone's head of enterprise highlighted location-based services, collaboration for enterprise, CRM applications, field force applications as useful business tools now making an impact on the Apple iTunes App Store.
"What Vodafone is looking to do, working closely with Apple, is show how they can be integrated into the back office for the enterprise."
Earlier this week, Vodafone said it will start selling Apple's iPhone as early as Thursday, January 14 next year, the fourth operator in the UK to do so.
Apple has been promoting the iPhone as a business tool for some time.