Editor's Note: As great a decade Apple may have had, not every product to come out of Cupertino hit its mark. Simon Jary of PC Advisor and Macworld UK looks at 10 Apple duds from the past 10 years.
Apple has had an amazing decade, revolutionizing industries as diverse as music, movies, telecoms, and software with its iPod/iTunes/iPhone products and ruling the OS Wars with its much-copied Mac OS X.
Apple CEO Steve Jobs won PC Advisor's Person Of The Decade. Fortune magazine named him CEO Of The Decade.
Could the man do no wrong?
Oh, yes he could do wrong. Very wrong.
Here's our list of ten products—in no particular order of badness—that Apple and Steve Jobs probably wish had never seen the light of day.
Power Mac G4 Cube: Too cool for tool
Apple
Following the success of its funny-looking bubble-shaped iMac what did Apple do next? Come out with something even wackier?
A completely spherical ComputerBall that you could roll between workgroups? Something that looked like a fish?
No, it waited until 2002's crazy anglepoise iMac for its next doolally design. Did it go mad on the colours and unveil something truly hideous? No, you're thinking of 2001's Flower Power iMac.
What Apple did was quite the opposite of the cute, friendly iMac. It designed the über-cool Power Mac G4 Cube, distilling all the power of the old tower-based Power Mac into a clear, eight-inch perspex cube.
Where the iMacs were fat, fun and colourful the G4 Cube was sleek and neutral—surely this was a true Steve Jobs product.
It looked so good that it was immediately installed in New York's Museum Of Modern Art.
While undoubtedly a remarkable feat of engineering, the G4 Cube didn't last long—production was suspended less than a year after launch (August 2000). Instead of being embraced for saving desk space the Cube was avoided because it was so small and too cool for its own good. And bloody expensive.
Apple was criticised for leaving too much out—PCI expansion, internal audio input and output—but maybe it was just too radical for a beige-bound industry still reeling from the chubby iMac.
Nice try, but hardly a roaring success.
iPod 3G: Button it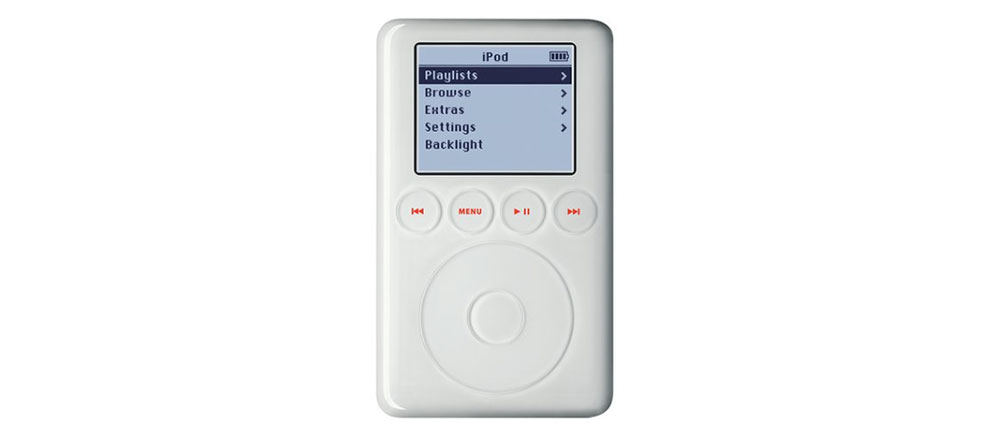 Apple
The original 5GB iPod (October 2001) is a design classic, and most of its later versions—all the way to today's iPod classic—enhanced its minimalist beauty. But Apple had a very early blip with the third generation (released April 2003). Unlike with the G4 Cube, which had Steve Jobs' hands all over it, this product upgrade looked like it slipped right past his office while he was out.
While thinner and lighter than the original iPod (with up to eight times the capacity) this new iPod ruined the classic minimalism by adding a row of four indented, backlit buttons above the scroll wheel.
It was ugly, and made us fear that the next iPod would have even more buttons and end up looking like every other MP3 player on the market. Worse, it might have morphed into something resembling a portable CD player.
A year later Apple ditched the stupid buttons for a solid-state click wheel, back to the look of the simple original.
iPod nano v3: naNO!

Apple
The original iPod nano (September 2005) was a sleek beauty. Version 2 (September 2006) was a very dull version of it, but version 3 (September 2007) was quite the reverse. Gone was the long, skinny body in favour of something, well, stubby. It quickly got nicknamed "Fat Boy"—possibly in homage to the early nuke, so horribly did it tarnish the nano's former good looks. A year later it was gone, and the skinny nano was back.
Apple TV: Brains turned off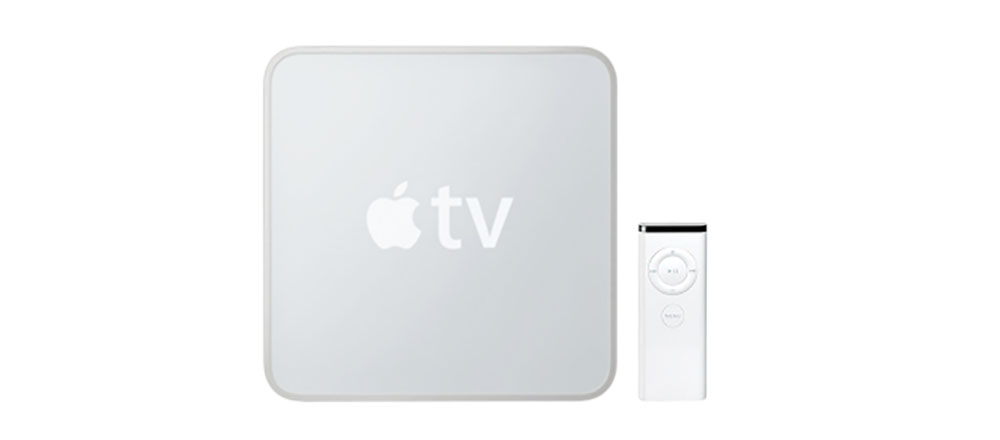 Apple
Steve Jobs once put down the television as uninteresting: "We think basically you watch television to turn your brain off, and you work on your computer when you want to turn your brain on."
But along came Apple TV, a product that even today still feels half loved.
It was first announced in September 2006 as iTV—a product name that immediately damned it in the eyes of the Britsh, where national TV station ITV is famous for its lame dramas, dreadful comedies, and even adverts!
Its name also clashed with a Mac accessory, Elgato's EyeTV. Everything about this product began to look a bit rushed and ill-thought out.
iTV/Apple TV was a telly-bound version of Apple's Front Row media centre Mac software. It got another mention the following January at Macworld Expo and it started shipping a couple of months later.
I'm always suspicious of Apple products announced well ahead of schedule, and the notion of Apple TV as a bold new product had certainly waned by the time of its release.
While our homes have welcomed DVRs such as the TiVo or Sky+ the Apple TV is probably found only in Mac journalists' dens. It lacks a TV tuner, which frankly cripples it from the off.
The Movies "Search" feature searches only iTunes Store movies. iTunes movie rentals can be transferred to any video-enabled iPod, iPhone or Apple TV for playing, but any movie rented on Apple TV must be watched on Apple TV.
To copy a movie purchased on Apple TV to a video-enabled iPod or iPhone, the movie must first be transferred to an iTunes-enabled computer on the network. Apple TV/iTunes is "not designed" to sync or stream content from networked drives to Apple TV.
Content that can be synced or streamed to Apple TV has to be on the local drive or an external drive directly connected to the iTunes-enabled computer.
Maybe Apple had its brain turned off when it was meant to be making this a great product. Frankly I'd rather watch ITV.
MobileMe: MobileMess of a Launch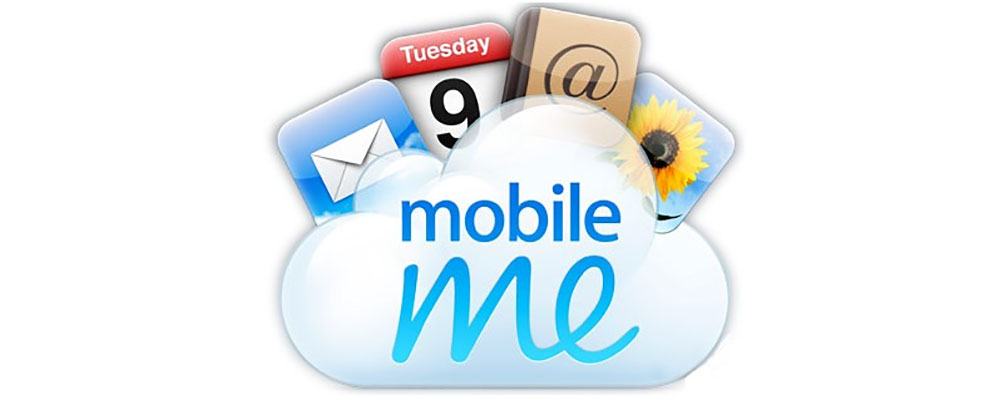 Apple
Apple started the decade with the release of some ace, free online services, called iTools. A year later it had changed this name to .Mac, and it wasn't free any more. In 2008 Apple changed its name again—never a great sign for a product's integrity or long-term prospects—this time to MobileMe. .Mac was never going to appeal to Windows users, although I'm not sure that MobileMe will either.
MobileMe was launched as the "Microsoft Exchange for the rest of us"—it wasn't Apple Marketing's greatest hour either, was it?
Changing a product's name is clumsy, but when that name is also part of your email address it becomes maddeningly stupid.
You could still use your @mac.com address at the same time as your new @me.com address, so at least there's some change delay built in. But it confused current users greatly—as did the removal of favourite services such as the fun and friendly iCards and tremendous HomePage web publishing.
Worse still, the MobileMe launch was surely Apple's most botched ever. For weeks after launch, over 20,000 subscribers weren't able to access their email through MobileMe.
The free trial of MobileMe inadvertently charged some Australian and European customers' credit cards, leading Apple to issue refunds and extend the free trial to four months.
It got so bad that even Apple eventually admitted it was a colossal cock up. Steve Jobs nearly said sorry.
In an internal e-mail sent to Apple employees on August 4, 2008 Jobs admitted that MobileMe was launched too hurriedly and "not up to Apple's standards".
He wrote that "it was a mistake to launch MobileMe at the same time as iPhone 3G, iPhone 2.0 software and the App Store".
On August 18, 2008, it was announced that MobileMe subscribers would be offered a 60-day extension in addition to the one-month extension previously offered.
In a word, shambles.
Mac OS X 10.4 Spotlight: Stop or I'll shoot!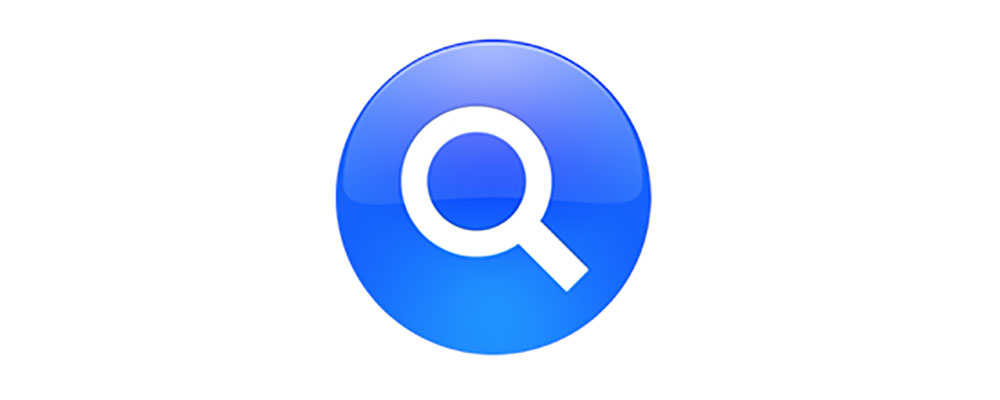 Apple
Mac OS X has to be one of the great tech products of the decade, spawning such promising offshoots as Windows 7, for instance. Each version is named after a cat. How cute! Microsoft appears to randomly pick names for its OSs, and Linux versions all appear to come from a language that makes Finnish sound comprehensible.
Before OS X Mac users used to find things on their hard drives using something called Find.
Such intuitive naming is below the amazingness that is OS X. All of its tools' names must be subtle puns on standard functions so Apple's software designers can sculpt beautiful icons for them.
Find was lost, but with Mac OS X 10.4 Spotlight was switched on. When I think of spotlights it's not the stage that springs to mind but WW2 prison camps, daring escapes and evil Nazis. Maybe that's just me, but it immediately made me suspicious of Spotlight's intentions.
This wasn't helped by Apple trying to cram too many symbols and smug wordplays into its software. OK, I'll grudgingly accept the term Spotlight, but why is its icon a magnifying glass? Why not call it Detective or insect collector? Or how about Sherlock. That's witty and smart, and, oh…
That doesn't make Spotlight a dud, but what did—especially in Mac OS X 10.4—was its sub-glacial speed and ability to find tens of thousands of email documents with apparently no relation to what I'm looking for, but not the simple PDF that I misplaced.
ROKR: What a SHOKR
Motorola
Before the wonderful iPhone came Apple's first mobile—the ROKR, made with Motorola. Perhaps we can blame Motorola, then, for one of the ugliest mobile phones ever released.
It was the first phone to play music from iTunes and operate somewhat like an iPod. Other than that it was junk.
To stop it cannibalizing iPod sales it was restricted to holding a mere 100 songs. It was very slow to sync, too – even with just 100 songs to send down the non-fast USB connection.
Apple may now try to pretend that this was just a Motorola product that it had nothing to do with, but why then was it unveiled at a special Apple event in September 2005?
iPod Hi-Fi: White elephant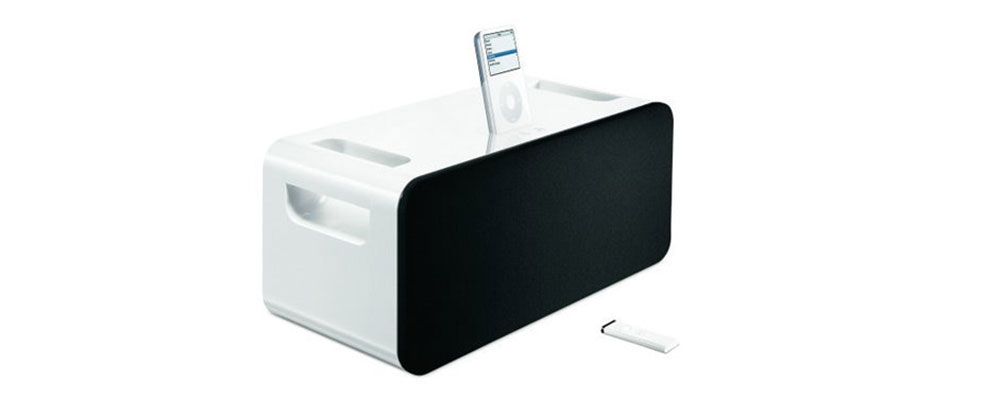 Apple
No one can make a music player as well as Apple, but why did the company decide to attack its accessory market head on with the lumpen iPod Hi-Fi?
All the best audio boffins created iPod speaker systems, but as usual Apple thought it knew best. It didn't.
Released in February 2006 the iPod Hi-Fi had little going for it except the Apple logo.
It was super expensive (£249, $349), especially for a system that lacked a radio and even a video-out port. Even the Bose SoundDock was cheaper.
The iPod sat on top of the unit, making it vulnerable to being knocked off or crushed.
The remote control could only skip between tracks within the selected playlist. The menu button couldn't even assume the function of the menu button on the docked iPod itself.
Not all iPod were compatible with it, which at least meant that a good proportion of iPod users didn't even have to consider this white elephant. The system also lacked a USB port for connecting a docked iPod to a computer for syncing.
Newer iPod models and the iPhone 3G/3GS can't be charged on the Hi-Fi because they require a lower voltage—the iPod Hi-Fi supplies 12v (FireWire) while the newer devices expect 5v (USB).
As for sound quality the iPod Hi-Fi got canned. It didn't help that Apple boasted of its "audiophile quality sound". As we wrote at the time: "the Apple iPod Hi-Fi lacks upper treble detail, which, combined with slightly elevated midrange levels, makes the very highest frequencies difficult to make out at times. The Hi-Fi's other limitation is that it can't really overcome its one-piece design to provide expansive soundstage and precise stereo imaging."
After a year and a half Apple quietly discontinued the iPod Hi-Fi, handing the market back to people who actually knew something about designing audio products.
iPod socks: Smelly feat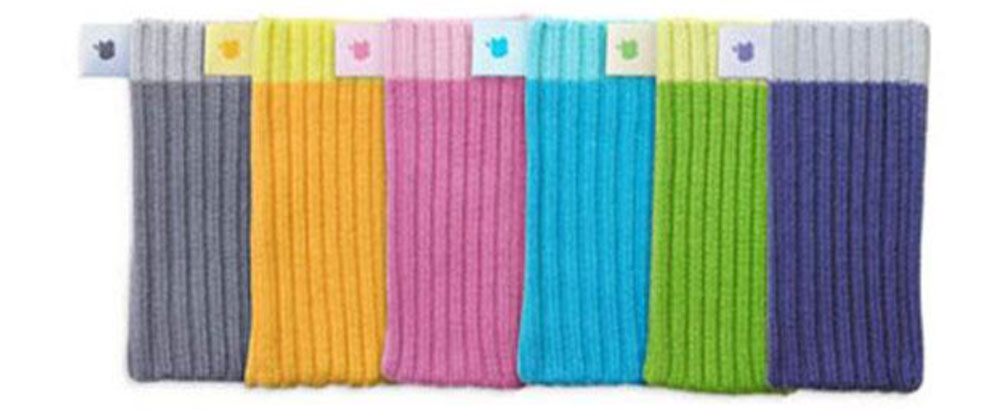 Apple
But Apple wasn't finished scaring its iPod accessory makers. There are thousands of iPod cases out there—some officially endorsed, the majority not—but none was as hideous as the iPod Sock. This knitwear absurdity was thought to be joke on launch (December 2004) but its reality does at least hint that some decision-makers at Apple still take the occasional drug or three.
iPod Socks come in packs of six—either in case you have six iPods or your iPod sweats like a jogger's foot. Apple still sells these things. Where in Steve Jobs' design aesthetic did these things spring from?
Mighty Mouse: Dirty rat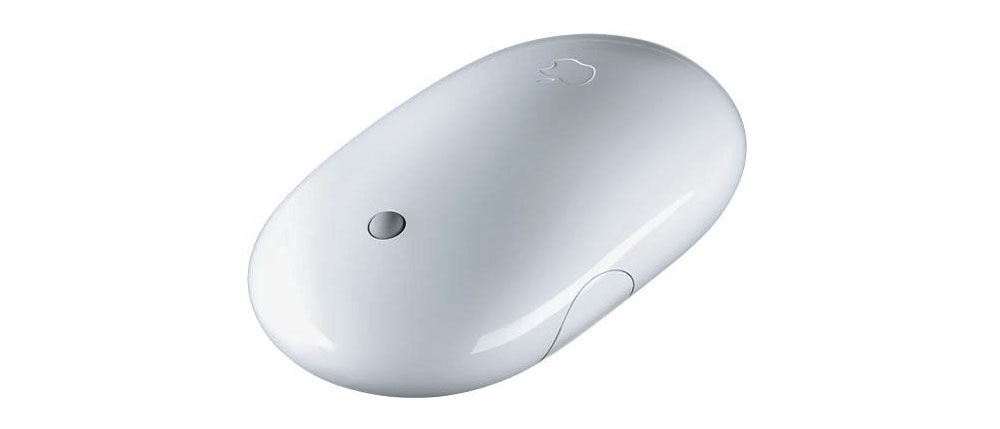 Apple
Apple is famous for inventing the world's worst mouse—the original iMac's so-called Hockey Puck mouse, which was small and round and crap.
And the company has a lot of previous in the odd input department. While everyone else added a second button or seven plus a handy scroll wheel for added functionality and ease of use, Apple stuck doggedly to its one-button, two-click philosophy. Result: anyone sane went and bought a mouse from Microsoft or Logitech.
Apple finally relented and designed some decent mice. The Pro Mouse (July 2000) even had hidden multiple click functions. But we waited years before Apple added a scroll wheel.
The Mighty Mouse (August 2005) had a little scroll ball that looked just great. You could even scroll diagonally! But after a few weeks of loving it, the Mighty Mouse sprang its nasty surprise – the scroll ball stopped working.
Either Up or Down just froze because it got clogged up with dirt. OK, that dirt was off our hands but the fact that it stopped doing what it was supposed to do at the most annoying moments soon spelt Apple Dud.
You're really not meant to have to blow, lick or spit at your tech, but it was a two-way thing. We blew. It sucked.
[Simon Jary has covered Apple for ages, including a long stint as the editor in chief of Macworld UK. He's currently a Macworld UK columnist and contributor.]
[Updated 10:30 a.m. 1/2/10 to clarify some points and eliminate a few pointed personal references. It is Macworld's policy not to make personal attacks when criticizing any company's products.]