When we talked to AT&T earlier Monday about the unavailability of iPhones for New York shoppers using the AT&T Website, a company spokesman told us that the wireless carrier "periodically modifies [its] promotions and distribution channels." The company did some more modifying Monday, as the iPhone is once again available to New Yorkers shopping via the AT&T Website.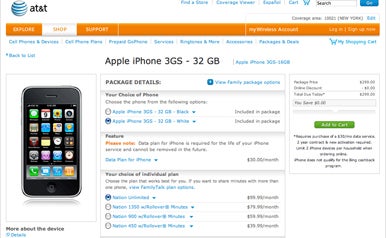 It's still unclear as to why the iPhone was unavailable over the weekend via A&T's online store. A follow-up report on Consumerist as well as comments in Macworld's user forums indicated that as of Monday morning, AT&T was telling customers that the iPhone was unavailable for purchase online in certain zip codes due to "increased fraudulent activity." In the original Consumerist post, AT&T service reps were telling customers that the iPhone wasn't available in New York City because the nation's most populous city didn't have "enough towers to handle the phone."
Note: When you purchase something after clicking links in our articles, we may earn a small commission. Read our affiliate link policy for more details.