Economic uncertainty. Swine flu. Newspaper articles featuring Jon and/or Kate Gosselin. You can understand why most people will be happy to see 2009 exit stage left. And while I'm sure the folks at Apple headquarters may be sympathetic to all the 2009-related ennui out there, it's also safe to say that the company may be a little sad to leave 2009 behind. After all, Apple had a really good year. And the Mac was a major reason why.
In recent years, it might have seemed that Apple took its eye off the Mac platform in favor of newer, shinier baubles like the iPod and (especially) the iPhone. ( Dropping the word "Computer" from your company's name helps foster that impression.) Not in 2009—while both the iPhone and iPod had their moments in the past year, the Mac enjoyed plenty of time in the spotlight. The past 12 months have seen Apple revamp its hardware offerings as well as the operating system that runs on them, with many of those changes helping fuel strong sales and profits at a time when other tech companies are scrounging for loose change among the couch cushions. And Apple shows every indication of continuing that momentum into the new year.
Here's a look back at the major stories affecting Apple in the past year and what they mean for the company's fortunes in 2010.
Year of the mini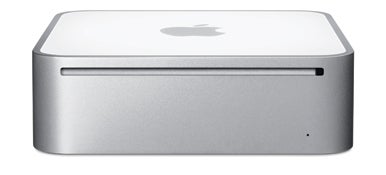 Every desktop and laptop in Apple's product line underwent an update in 2009—with perhaps the updates to the Mac mini being the most surprising of all. Given up for dead by many Mac users, the mini saw its first update in a year-and-a-half in March, adding new processors, improved graphics, and different ports. Then, in October, Apple updated the Mac mini again, this time adding faster processors and doubling memory capacity. The company also introduced a well-received mini configuration designed specifically to act as a server. It was a remarkable change for a computer that began the year as the forgotten model in Apple's lineup only to wind up as an exciting option for business users.
Going mobile
Since 2007, laptops have grabbed the largest share of Apple's sales—a trend that continued in 2009. Apple sold more than 7.2 million portable computer during its 2009 fiscal year that ended in October; that's 69 percent of all the Macs sold during the year. In the fiscal fourth quarter alone, Apple sold 2.3 million laptops, accounting for 74 percent of the Macs sold during that quarter.

What's driving those sales? Apple's steady stream of updates to its laptop line. Apple kicked off the year by giving its 17-inch MacBook Pro model the same unibody enclosure that the rest of the MacBook Pro line got in October 2008. But the biggest changes came in June, when Apple overhauled its entire laptop line at the Worldwide Developer Conference. The 13-inch unibody MacBooks were promoted into the MacBook Pro line, which also saw improvements to the specs of its 15- and 17-inch models; at the same time, Apple refreshed the MacBook Air line, adding more processing power and storage space while—more significantly—slashing the prices of its ultra-thin portables. June's changes left a single white polycarbonate MacBook offering—until that model got its own unibody makeover in October.
The bottom line: Apple's laptop line is continually evolving. If the current lineup doesn't appeal to portable-loving consumers, chances are an update will soon come along that will grab their attention. And that approach has helped Apple sales even as PC makers try to carve out their own share of the portable market with netbooks that are both cheap in price and construction.
Shake your monkey maker
As hinted above, all these hardware changes kept Apple in the black, even as the overall economy continued to sputter. (The iPod and iPhone product lines helped out, too.) The aforementioned fiscal fourth quarter was the most profitable quarter in Apple's history. That same quarter also saw Apple set a new quarterly sales record for Macs, with 3.05 million units sold in August, September, and October.
All told for the entire 2009 fiscal year, Apple's revenue rose 12 precent while its income increased 18 percent over 2008. Not bad for a company that often comes under fire from financial wizards and tech pundits for not offering cut-rate prices on its products.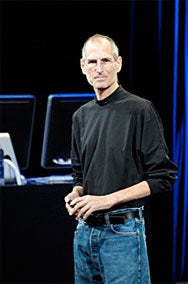 It's also worth noting that Apple turned in these stellar numbers with Steve Jobs—the man many industry watchers often credit as the sole reason for any Apple success—sitting on the sidelines. The year began with Apple's CEO taking a six-month medical leave, during which time he received a liver transplant. Jobs returned to work in June and made his first public appearance during September's iPod launch event, defying the predictions of some tech industry pundits who fancied themselves amateur physicians.
Apple's strong performance during Jobs' absence is a testament to the formidable assembly of talent at Apple's Cupertino campus—particularly chief operating officer Tim Cook who took over day-to-day operations during Jobs' medical leave. One might hope this would finally lay to rest the old "Apple-is-a-one-man-operation" meme that pervades most tech reporting; then again, tech reporters are a remarkably thick-headed lot, so expect more reporting that intertwines the fortunes of Steve Jobs and Apple in 2010.
Snow Leopard roars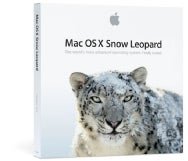 Apple wasn't just about hardware updates in 2009. The company also released a new version of its operating system, rolling out Mac OS X 10.6 in August. Dubbed Snow Leopard, this OS X update may have lacked some of the marquee features of previous cats, but it introduced plenty of under-the-hood changes that Mac users should welcome.
Snow Leopard introduced performance boosts, reclaimed disk space, and made numerous tweaks to Apple's operating system. More important, Snow Leopard's support for 64-bit processing—highlighted by updated built-in apps that run in 64-bit mode—opens the door for hardware with more processing power, graphic capabilities, and massive amounts of memory. Of all the products Apple introduced in 2009, Snow Leopard will have the greatest impact on Mac users far into the future.
Fussing and feuding
It's not a year in Apple without a litany of snits and quarrels with other tech companies. And in 2009, Apple found itself in the middle of several disputes, one of which figures to linger into the coming year.
That wouldn't be Apple's legal dispute with Psystar, which appears to be resolved as the year draws to a close. Psystar and Apple crossed swords in 2008 when the Florida-based computer maker started selling generic PCs with OS X pre-installed. Apple sued and the two companies spent much of 2009 jousting in court—until a federal judge ruled that Psystar had violated Apple's copyright by selling its Open Computer with Mac OS X. Apple won a permanent injunction against Psystar, which this month halted sales of its OS X cloning tool and announced it would sell Linux-based PCs.
Apple also found itself feuding with its old rival Microsoft over laptops, when the Redmond, Wash.-based tech titan got tired of being the butt of Apple's long-running Get a Mac campaign and responded with ads of its own. The most effective ads—if not necessarily the ones that held up to close inspection—were Microsoft's Laptop Hunters commercials, in which ordinary people go shopping for portables and find the Windows models to be the more affordable buy. The ads sparked a public response and (allegedly) private complaints from Apple. In the end, after Apple revamped its laptop line, Microsoft wound up altering the ads, leaving the always dignified process of squabbling via TV commercials to Verizon and AT&T.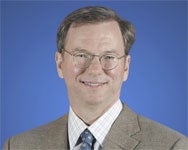 One rivalry that figures to persist into 2010 is Apple's newfound frigidness with Google. The two companies were once close allies, going so far as to even share board members. But with Google getting involved in the smartphone market, releasing its own browser, and planning its own OS, the ties binding the two companies unraveled. Google CEO Eric Schmidt resigned his seat on Apple's board of directors while Arthur Levinson, who once sat on the boards of both companies, opted to stick with Cupertino. The resignations may have staved off an FTC probe, but it won't do anything to cool the simmering rivalry between the two companies.
The iMac and the future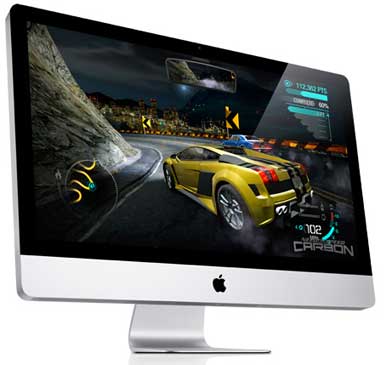 With all due respect to the Mac mini and laptop updates, Apple's most significant hardware release in 2009 may have been one of its last—the iMac overhaul that included the 27-inch, Core i5-equipped model. Powered by a quad-core processor running at 2.66GHz, this all-in-one desktop tops the performance of a Mac Pro. (A build-to-order configuration featuring a Core i7 processor is even more impressive.) The line between consumer and professional desktops has essentially disappeared, making us wonder what Apple has planned in the year ahead.
We could get an answer in as soon as a few weeks, if rumors of a late January Apple event turn out to be true.