QBaseball from Kdan Mobile Software performs the cardinal sin of iPhone gaming: You're forced to dismiss a video each time you launch it. Note to developers: We hate that.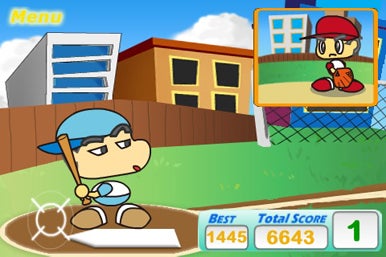 But honestly, in QBaseball's case, I think I understand why the developer tacked a 3-second video onto the launch of the app: To delay you, as long as possible, from playing the game itself. Unfortunately, QBaseball just isn't very good.
Taken purely on its own, QBaseball is decidedly not fun: The batting angle is dopey, the touch controls for swinging are very sloppily implemented, and the animated view of your ball post-hit is very weak. But as poor as the game fares on its own, its biggest downfall is the presence of other, much better implemented casual baseball games in the App Store, like Homerun Battle 3D.
QBaseball does feature some nice visuals while you're batting. But the 20 pitches you get to swing at each game become tediously repetitive quickly, and the game pales in comparison to its App Store competition.
[ Lex Friedman is a frequent Macworld contributor.]