At a Glance
Expert's Rating
Pros
Smart design
Neutral and clear sound quality
Very comfortable
Cons
Fragile build quality
Sound could do with a bit more punch
Our Verdict
JVC is homing in on street-smart audio lovers with its HA-S650 lightweight headphones. Most headphones for use while you're out and about are in-ear models, but the HA-S650 offers an over-ear headband design. And while you may prefer the inconspicuousness of in-ear headphones, the HA-S650s don't make you look like a total tool.
The earpieces are a glossy black, but other than that they're quite understated and a good fit. They're also comfortable, helped by the memory foam pads and earpieces that rotate 45 degrees.
All this comfort comes with a caveat, though: the HA-S650 headphones are fragile. You can't go chucking them around or yanking them too hard.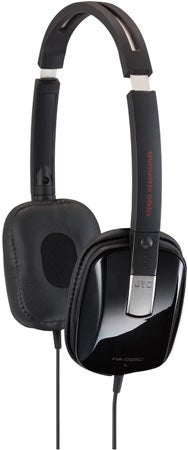 The headphones are part of JVC's Black Series, and the carbon housing is designed to limit resonance. The tone of the headphones is certainly crisp—balanced with good detail, and bass is strong without giving you a headache.
The overall sound quality is pleasing, but sometimes lacks the kind of punch that lets you really hear the peaks and troughs in your music. Overall though, the sound is good.
Macworld's buying advice
The neutral, versatile sound quality make the HA-S650 a good alternative to in-ear headphones, so they're ideal for people who find headband headphones more comfortable. They're also a decent set of lightweight cans in their own right, and among the most comfortable we've tried. The featherlight qualities make them fragile, so don't take them backpacking, but sound-wise you could do far worse.