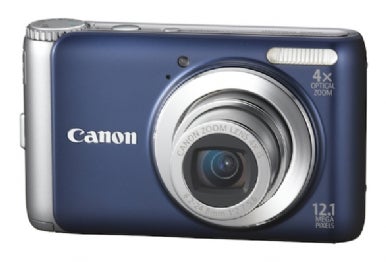 Editor's Note: The following article is reprinted from the Today @ PC World blog at PCWorld.com.
While Canon aggressively revamped its Vixia camcorder line at CES 2010 in Las Vegas, the company took a much more conservative approach to its camera lineup.
Four new A-series PowerShot point-and-shoot models were introduced, each of which will cost less than $200, and all of which will be available in February.
The new cameras offer a handful of new scene modes and in-camera features for Canon's entry-level models, including a low-light feature that boosts the ISO equivalency up to 3200, a "Super Vivid" scene mode that modifies an image's hue and saturation, and a "Smart FE" mode that Canon claims improves the quality of flash exposures.
The new PowerShots also have a YouTube mode that eases uploads to the video sharing site, and the four new models are compatible with mammoth-capacity SDXC cards.
The 12-megapixel Canon PowerShot A3100 IS offers optical image stabilization, a 4x optical zoom lens (35mm to 140mm), a 2.7-inch LCD, a rechargeable battery, and a $180 price tag. The new Canon PowerShot A3000 IS ($150) is identical to the A3100, but its resolution maxes out at 10 megapixels.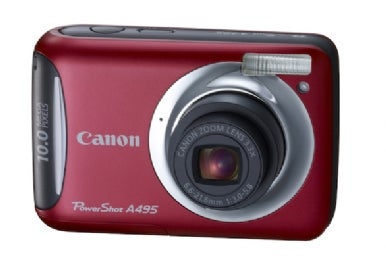 Also new to the 2010 lineup are the PowerShot A495 (pictured) and PowerShot A490, both 10-megapixel cameras that run on AA batteries and lack optical image stabilization.
The $130 A495 will feature all the new in-camera modes described above, while the A490 will only offer the ISO 3200, Smart FE, and YouTube modes.
For more up-to-the-minute blogs, stories, photos, and video from the nation's largest consumer electronics show, check out Macworld's complete coverage of CES 2010.