Audio vendor iHome will introduce two new members of its Studio Series line of iPod and iPhone speaker docks at CES this week. Both models incorporate Bongiovi Acoustics' Digital Power Station (DPS) technology, designed for high-quality audio across many frequencies and volume levels.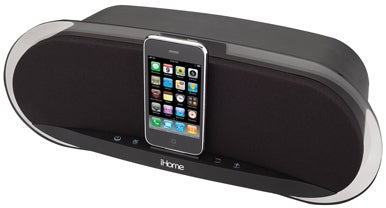 The $199 iP2 Home Audio System for iPhone/iPod—the follow-up to the iHome iP1 ( )—has a 50-watt class D amp, twin 3.5-inch neodymium speakers, and a smoked acrylic front panel. It also includes bass and treble controls and a video output jack for connecting your iPod or iPhone to a TV using either composite or component plugs. It will be available in summer 2010.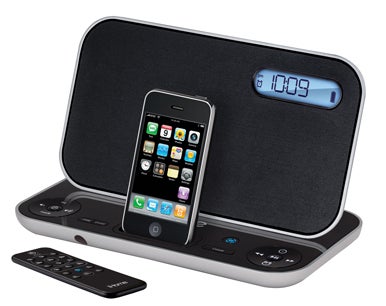 The $169 iP49 Portable Rechargeable Audio System with Alarm Clock & FM Radio for iPhone/iPod features an internal rechargeable Lithium ion battery; an FM radio with six presets; an alarm with support for iPod/iPhone playlists, radio, or buzzer; a sleep timer; a programmable snooze function; and a rubberized protective cover. It will be available in spring 2010.
Read more of our coverage of CES 2010.