According to Harvard University, a lot of students use mobile devices to assist them in their education. Wish you could consolidate all those charging cables you have to carry around? Then this 3-in-1 USB-C charging cable for iPhone, AirPods, and Apple Watches is a must-purchase, especially during our Back-to-School Sale.
More: Shop our Back-to-School Sale
Simply plug the 3-in-1 cable into the USB-C port on your laptop or wall charger and then the other end to your devices. It features two Lightning plugs for your iPhone and AirPods, plus a magnetic charger for your Apple Watch so you can charge everything all at the same time. Which is nice as it saves time — Something that most students find is in short supply.
With a generous length of 1.2 meters, you can still use your devices while they're charging. It's made with ABS and aluminum alloy materials to withstand the punishment of day-to-day use, and it comes in a choice of colors so you can pick the one that best suits your individual style. And since it's on sale, you can get it — and other products — at a great price.
Until 11:59 pm on August 13, pick up the 3-in-1 USB-C Charging Cable for just $16.97, no coupon codes required.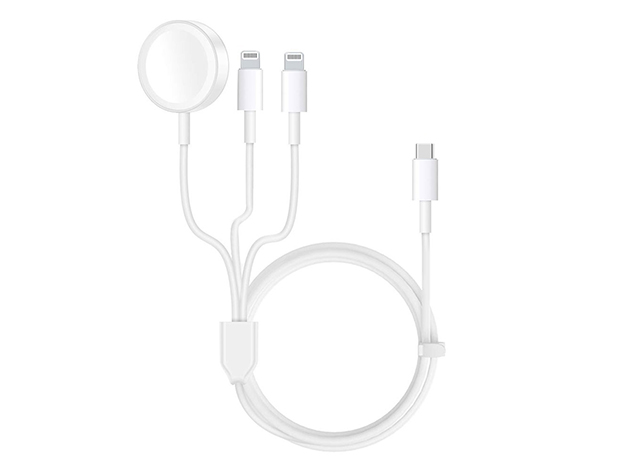 3-in-1 USB-C Charging Cable For Apple Watch, iPhone & AirPods – $16.97
Prices subject to change.