Editor's note: The following article is reprinted from the Today @ PC World blog at PCWorld.com.
Announced at CES, Casio's new 10.2-inch Digital Arts Frame lets users apply the kinds of graphic filters found in Photoshop, emulating several styles of drawing and painting. With the push of a button, users can make their photos look like water color paintings, color pencil sketches, pastels, oil paintings, air brushings, gothic oil paintings, fauvist oil paintings or works of pointillism (bonus points if you can identify each style in front of house guests).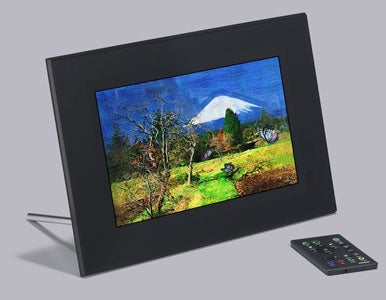 Another neat feature is Dynamic Photo, already found in Casio's digital cameras. Dynamic Photo automatically crops subjects out of one photo for superimposing on another. A moving image can then be created by combining several of these composite photos. (Picture a Honey, I Shrunk the Kids scenario where your family is superimposed running around on a close-up shot of your lawn.)
Other features of the Digital Art Frame include Flash Lite for displaying clocks and calendars and face recognition technology to highlight photo subjects' facial characteristics. Specs aren't final, but the frame will likely include 2GB of internal memory plus an SD card slot, one USB output and stereo speakers.
Casio's Digital Art Frame will arrive in the spring, but pricing hasn't been announced.
Read more of our coverage of CES 2010.