Editor's Note: The following article is reprinted from the Today @ PC World blog at PCWorld.com.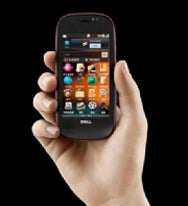 At long last, AT&T customers can experience some of the Android madness. At the AT&T Developer Summit at CES in Las Vegas, the carrier announced that five Android-based smartphones are debuting on the network in the first half of 2010.
Motorola CEO Sanjay Jha said AT&T's Motorola phone will feature the company's Motoblur user interface as seen on the Cliq, which debuted on T-Mobile a few months ago. He said that this phone would have a "unique" form factor, however. We'll find out more details about Motorola's early 2010 line-up later at CES.
According to concept images released of the phone, the Dell Mini 3 appears to be a small, full-touchscreen device. No word on whether the user interface in the concept image is real or if Dell plans on developing custom overlay over the Android platform like HTC and Motorola. Pricing and availability haven't been announced.
AT&T's HTC phones could be variations of the Hero/Droid Eris (on Sprint and Verizon, respectively) as well as totally new form factors. At least one of the new phones will no doubt feature the company's SenseUI Android interface.
We'll have more coverage of these phones as they launch including hands-on reviews, videos and more.
For more up-to-the-minute blogs, stories, photos, and video from the nation's largest consumer electronics show, check out PC World's complete coverage of CES 2010.