HDTVs made a big splash in Las Vegas at CES. The major HDTV manufacturers all has big announcements.
We've gathered our HDTV coverage in one spot to make it easier to get the lowdown on what happened at the trade show. Click on the links below to learn more.
Read more of our coverage of CES 2010.
PC World rounds up the HDTV makers who've got 3D news at this year's CES.
A first-hand demo at CES.
The 3D being shown at CES is not akin to the 3D you'd get with anaglyphic red-and-green glasses folded up into a Cracker Jack box.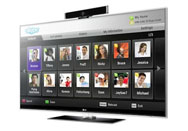 More connections, including support for Skype video calls.
Aquos HDTVs will add a yellow subpixel to the normal red, green and blue (RGB) colors.
Sony today introduced 12 new series of HDTVs for the coming year.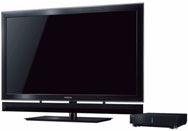 The Cell TV has a companion media center set-top box.
Vizio has a huge lineup of HDTVs and home entertainment components.
Yahoo has signed up new partners for Connected TV.
DivX has announced the launch of DivX TV.
Note: When you purchase something after clicking links in our articles, we may earn a small commission. Read our affiliate link policy for more details.