There's been a lot of talk lately about 3D TV, what with the Blu-ray Disc Association finalizing its 3D spec and the HDMI Consortium preparing to add 3D support to its latest specification. And, of course, you apparently can't hold a press conference here at the International Consumer Electronics Show without announcing a 3D television set of some sort.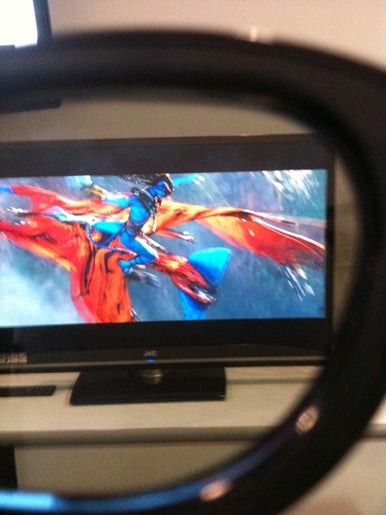 So 3D seems to be making a comeback in movies, as the success of jump-out-of-the-screen versions of films such as Avatar have shown. But the idea of 3D televisions still seems a little hard swallow. Or at least it did, before I walked by a wall of 3D TVs on my way to a press demo. Struck by the row of people with Buddy Holly-like glasses staring at some JVC TV, I just had to stop and give it a try.
As I donned the glasses, the TV screens turned from five-martini-lunch double vision into beautiful, eye-popping 3D with amazing depth and clarity. To be fair, the last time I saw anything in 3D, it involved those paper shades with red and blue plastic filters. (With young twins at home, I haven't seen a 3D movie in a theater in eons). But the admiration from the other people standing near me tells me that it really is pretty cool.
Like most newer technologies at CES, it'll be some time before 3D TV becomes widespread and affordable. But my brief glance into the future was quite awesome.