Editor's Note: The following article is excerpted from PC Advisor.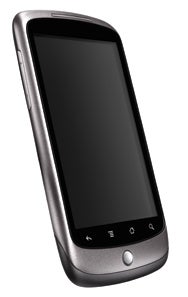 Google could be sued by the family of author Philip K Dick, the man behind the book Do Androids Dream of Electric Sheep, which Blade Runner was based.
According to the daughter of the late author, Isa Dick Hackett, the name of the web company's "superphone"—the Nexus One—is similar to the Nexus 6 cyborgs, which appear in the book, and is a trademark violation.
"Google takes first and then deals with the fallout later," Dick Hackett told the Daily Telegraph.
"In my mind, there is a very obvious connection to my father's novel. People don't get it. It's the principle of it. It would be nice to have a dialogue. We are open to it. That's a way to start."
Hackett said her family had asked Google to stop using the name.
The handset, which runs the company's own Android platform, was unveiled this week. It is manufactured by HTC and powered by a Qualcomm 1 GHz Snapdragon processor.
However, Google claims the name has nothing to do with the book.