Over the past few days, Macworld editors have walked the vast expanse of the show floor at the International Consumer Electronics Show. We've already profiled some of the gear that's caught our eye at the show. But after a full day of exploring CES on Thursday, we found a few more items for Mac and iPhone users that are worth talking about.
Alpine iDA-X305S
Back when iPhone OS 3 was released, Apple touted the capability of iPhone apps and connected hardware to work together. We're finally seeing some examples of such interactivity, and one of the most interesting for music lovers is Alpine's iDA-X305S. This $400 auto head unit features iPod and iPhone integration, letting you control your player and browse its media contents while displaying information and album art on the head unit's 2.2-inch screen.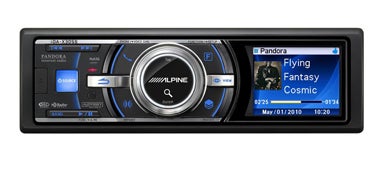 But the unique feature of the iDA-X305S is support for the Pandora iPhone app: When you connect an iPhone running Pandora, you'll see a special Pandora interface on the head unit's screen, and you'll be able to use the head-unit's controls to skip and navigate tracks, as well as to rate tracks as they play—even if your iPhone is tucked safely away in your glove compartment.
We're sure AT&T isn't looking forward to even more iPhone users streaming media over the company's 3G network, but Pandora lovers will appreciate being able to take advantage of the service on their commutes.
Ivyskin SmartCase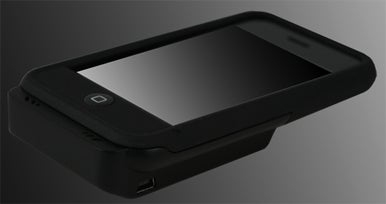 We rarely get excited by iPhone cases anymore, but Ivyskin's SmartCase battery pack case piqued our interest. Based on the company's Quattro T4 Glass Screen Case, a sturdy case with a use-through glass screen covering, the $80 SmartCase features an interchangeable back piece.
For everyday use, you use the standard Quattro back for a slim, protective case. But if you know you'll need some extra juice, you slip off the basic back and slip on a thicker, battery-pack backside that double's the iPhone's battery time. You can also purchase a third rear piece that offers a slot for credit cards, ID, or cash—useful when you want to leave your wallet at home. The SmartCase is a unique alternative to swapping between standard and "battery" cases.
RadTech ClearCal
The glossy screens on Apple's current displays have drawn their fair share of criticism, leading us to test several] options for getting a more-matte finish. While RadTech's ClearCal Anti-Glare Film for Glossy Displays, available for all recent Apple laptop and iMac screens as well as for Apple's 24-inch LED display, didn't debut at CES, we nevertheless came away from the show with a compelling reason to consider the ClearCal: free installation.
As we've noted in the past when reviewing screen films—for both laptops and iPhones—these coverings are a real hassle to apply. Even if you're lucky enough to avoid any air bubbles, chances are you won't be able to complete the application without any specks of dust or dirt getting caught under the film. So instead, you can send your laptop to RadTech (at your expense), and the company will apply it—dust, dirt, and bubble-free—the same day and ship it back to you (at RadTech's expense). If you can't stand a glossy screen, and you can do without your laptop or display for a few days, you can get a blemish-free matte-like screen for much, much less than the best alternative.
Creative Vado HD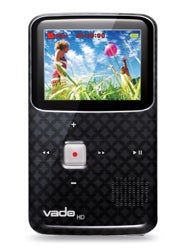 Creative was showing off the latest version of the company's Vado HD pocket video camera.
Similar to the Vado HD we reviewed earlier this year, the new version uses a wide-angle lens and shoots in 720p HD. But it sports a number of new features, including a photo-snapshot feature, a jack for an external microphone, Mac-compatible editing software, and five new exterior designs. We'll of course be taking an in-depth look at the new model as soon as we can get our hands on a production model.
Read more of our coverage of CES 2010.