Editor's Note: The following article is reprinted from PCWorld.com.
PC World's crack staff of editors hit Las Vegas this week to cover the annual Consumer Electronics Show. We braved bedbugs, bad PR people, long taxi lines, and greasy convention-center food, all to find the hottest new gadgets and gear. We saw 3D HDTVs, tiny iPhone accessories, and tablets, tablets, and more tablets.
Here's the best and the worst of our week at CES.
We've seen the future, and it's in 3D
The 3D Revolution Is Here—Bring It On! I don't think it's a false start this time: The 3D-product plans for the coming year represent the initial salvos of the coming 3D revolution. Panasonic's 3D demos were among the most convincing. But the best implementation I saw, unfortunately, is one that won't be coming to market anytime soon: Sony showed its 24.5-inch 3D OLED HDTV as a technology demo only.—Melissa J. Perenson
Do We Have to Pay a Premium for 3D? 3D home-entertainment systems may promise an IMAX-at-home experience, but these brand-new 120-Hz TVs and Blu-ray players are sure to stretch many a budget. Imagine showing off your new 3D home theater to guests, or to your kids and all their friends—that's one pair of glasses for every member of the audience. Until 3D glasses improve (or become dirt cheap), or until someone develops a reasonably priced auto-stereoscopic display, consumers should think twice about jumping on the 3D bandwagon.—Nate Ralph
So When Do We Get Fashionable 3D Glasses? Some 3D glasses are futuristic, others are plain-Jane. All are necessary for watching the new 3D HDTV models that are the talk of CES. But never mind how your coolness stock goes down wearing these things; the glasses on the whole did not seem solidly designed. And very few that I tried fit over my own glasses.—Melissa J. Perenson
Going mobile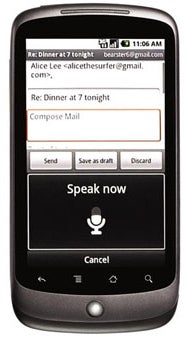 Nexus One, Changing Travel Plans Everywhere: The Google Nexus One is a game-changing phone, so why am I panning it? The problem isn't the phone itself, but the timing of the launch. Why did Google schedule a press event the week of the biggest tech show in the United States, but not schedule it at the show? Disgruntled editors had to change their flight arrangements to cover this poorly timed announcement. It's just a phone, right?—Ginny Mies
C'mon, Palm, We Wanted More: My beef isn't so much with a product as it is with a company. Palm announced here at CES that its Pre and Pixi devices will double as mobile Wi-Fi hotspots, serving up to five devices with Internet connectivity from the phone (though it will need a special tethering plan). Palm needed a much larger announcement here at CES to keep its offerings competitive with the spate of cool Android phones that are (seemingly) being unveiled every day. Palm needs new phones with larger screens, better keyboards, better apps, and faster processors. Until that happens, Palm smartphones will continue to be outdone, and outsold, by Android phones and iPhones.—Mark Sullivan
Windows Mobile Impresses (Really!): Since the HTC HD2 launched in Europe and Asia, the blogosphere has been buzzing about whether it would launch stateside. What's so hot about this smartphone? It has a superslim design, a 4.3-inch display, and a powerful 1GHz Snapdragon processor. It is by far the best Windows Mobile phone we've ever seen, and one of the best of the show. The HD2 will land on T-Mobile this spring.—Ginny Mies
It's a Smartphone…No, a Netbook…Okay, It's a Smartbook: The Lenovo Skylight is the company's first entry into the emerging smartbook category, and the device looks promising. It weighs a mere 1.95 pounds, offers 10 hours of battery life, and has Wi-Fi and 3G connectivity. The 10-inch screen sports an HD-friendly 1280 by 720 resolution, and the keyboard is pure Lenovo: comfortable, responsive, full-size excellence. The Skylight will start shipping in April for $499; subsidized prices from carriers like AT&T have yet to be announced.—Nate Ralph
How Much Did You Say That Gizmo Cost? I'm not sure how you pronounce the word Zomm, but I can say that $80 is too much to pay for one. Due this summer, Zomm is a small disc that vibrates and flashes if you stray too far from a Bluetooth phone that you paired it with. Zomm's creators bill it as the first "wireless leash" for cell phones, designed to keep you from losing your handset. But at that price you might be better off simply buying cheaper phones and letting them stay lost.—Yardena Arar
A Really Hot Hotspot: Sprint's Overdrive 3G/4G Mobile Hotspot by Sierra Wireless is the first dual-mode mobile hotspot. This elegant little device connects to either Sprint's 3G network or Clearwire's 4G WiMAX network (now in 27 cities; 80 by 2011), and then connects up to five other devices via Wi-Fi. These devices can include an iPod Touch running Skype for voice, or a laptop streaming video wirelessly from sites like Hulu. The Overdrive isn't the first mobile hotspot on the market (see the MiFi 2200 from Novatel), but it is the first one to connect to major 3G and 4G networks. The device is available January 10 for $100. Sprint's combo 3G/4G plan is $60 per month.—Mark Sullivan
Skip This Presentation: All over the CES show floor, mobile projectors were shining bright. Unlike most of those cool pico projectors (some of which attach to mobile phones), however, the BlackBerry Presenter has no built-in projector at all. Instead, this $199 box acts as a wireless bridge between your BlackBerry phone and a standard projector. We're hard-pressed to believe that this 3.4-by-2.4-by-0.9-inch device will appeal to people who need to give presentations from their phone, especially considering the selection of cool pico projectors entering the marketplace.—Robert Strohmeyer
Scene and heard
CD Press Kits, Still? C'mon guys, we're out of the Noughties. CD-ROM press kits may be cheap to produce, but considering the volume of laptops—netbooks, all-day computing notebooks, and otherwise—that don't come with CD burners, it's fairly ludicrous for so many vendors to still hand out CDs, as opposed to USB flash memory drives.—Melissa J. Perenson
Is a Recycling Bin Too Much to Ask For? No wonder Greenpeace is ticked off. With all of the events and booths dedicated to green technologies, why couldn't the CEA provide more recycling stations? Garbage cans on the show floor were overflowing with Red Bull cans, soda bottles, and lots of paper plates that once held greasy convention food.—Ginny Mies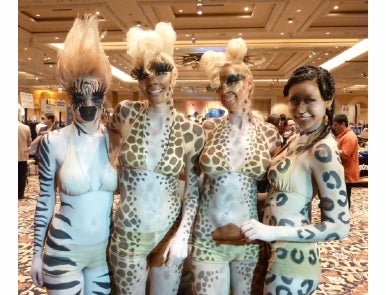 Stalking the Wild Gadget: One of the big press events (Digital Experience) went all out with a safari theme, including women in skimpy giraffe costumes and outrageous face and body makeup. Think Cats with spots and platform footwear.—Yardena Arar
Tablets, slates, and e-readers, everywhere
Blame (or Thank) nVidia for the Tablet Craze: If you're already sick of hearing about tablets, you can blame nVidia's revamp of the Tegra Mobile processor technology. Tegra allows devices to be smaller and more power efficient by bundling multiple processor cores onto a single chip, and scaling their power consumption to fit the task at hand. There's a lot of promise here: 1080p content on a 3-pound device with all-day battery life will be sure to please any gadget-junkie. We'll just have to wait and see if the performance lives up to the hype.—Nate Ralph
E-Reader Done Right: I've seen a lot of e-readers lately, and in spending some quality time with Spring Designs' $349 Alex Reader, I came to appreciate much about the company's approach to e-readers. It doesn't have the biggest display, nor the most colorful one. But this Android-based device does have a highly usable and well-integrated LCD, and its ability to flow content browsed anywhere on the Web to the e-reader gives this model a unique edge over the competition.—Melissa J. Perenson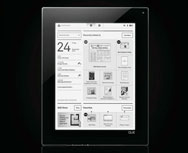 Actually, I Liked This One Better: E-readers were one of the hottest categories of the show this year, and the most compelling new model we've seen is the Plastic Logic Que. This 10.7-inch reader sports a capacitive-touch display that lets you gesture through page turns; it also downloads books from Barnes & Noble's e-book store. It will be available in April in a 4GB Wi-Fi version for $649, and an 8GB version with Wi-Fi and 3G for $799.—Robert Strohmeyer
Crushed by an Avalanche of E-Books: A slew of new e-book readers (including the much anticipated Plastic Logic Que and iRiver Story), plus Amazon's announcement of a global Kindle DX and the unveiling of Microsoft-centric Blio software for graphics-heavy content, were the major symptoms of e-book fever at CES. If the makers can get the prices down, e-books could really go mass market.—Yardena Arar
TV, meet PC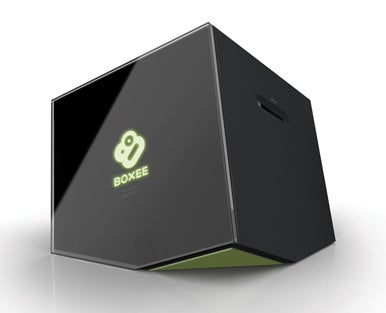 Boxee Gets Boxed—and Better: D-Link is the first vendor to come out with a dedicated piece of hardware for the lauded Boxee home media management software. The box is oddly shaped, but it won't take up much space when it sits next to a TV. It streams Internet video and connects wirelessly to your computer, so it can play back media files, such as music, photos, and video, on your TV. You get Boxee's cool user interface, as well as a long list of supported file formats; you can play virtually any kind of video on it. The Boxee Box will be available for $199 in the second quarter of this year.—Mark Sullivan
Cutting the Cord Gets Easier Each CES: Intel's Wireless Display is exactly what it sounds like—a laptop equipped with the technology to connect to your TV at the push of a button, giving you much more screen real estate without the need to futz with wires. But there's no magic here, since the laptop is actually streaming to an adapter connected to your TV. One caveat: Streaming is unprotected, so it doesn't yet support protected content such as Blu-rays and DVDs. Dell, Sony, and Toshiba will be releasing laptops featuring the technology on January 17.—Nate Ralph
Cue the Jaws Soundtrack: Imation's yet-unnamed Wireless USB shark fin plugs into your LCD television via HDMI, grabbing audio and video from your computer at 15MB per second. Just plug in the included USB dongle, and you'll be flying with 720p video from up to 30 feet away. The price will be less than $199 in March. I like it, but I'd like it a lot more if TV makers would bundle or integrate it.—Jared Newman
A Media Streamer in Zen Clothing: It's called the Pebble and it looks like a polished rock, but its heritage is pure geek. D-Link's newest media streamer lets you play video, still photos, and music from your home network or connected devices—and it can even show feeds from a networked security camera. It's due out by midyear, with a suggested retail price of $120.—Yardena Arar
A Set-top Box That Pops: Syabas, makers of the Popcorn Hour network video player, recently unveiled the Popbox. This new home media player features 20 media partners, including Blip.TV (for video content), Twitter (for social viewing), and Clicker (for locating premium video from all over the Internet). Lots of these network video players are showing up now, but Popbox seems to have perfected the interface: It's nice to look at, intuitive, and easily searchable, which is more than I can say for some other entrants in this market. Popbox is expected to be available in March for $129.—Mark Sullivan
Moxi Deserves a Better Mate: Moxi's newly unveiled Moxi Mate is a small HD home media player that can work alone or in concert with the larger Moxi HD DVR. The Moxi Mate can connect directly to the Internet (via ethernet) and access Web video from a number of providers (including Hulu, Netflix, and YouTube) through the PlayOn software that's baked into the device. For what it is, the Moxi Mate seems a bit on the pricey side at $299—especially since the user interface isn't much to write home about, and the device has no video storage space. Also, the fact that the device requires a wired connection to connect with the Internet or to the HD DVR seems to be somewhat backward.—Mark Sullivan
Big-Screen Skype: LG and Panasonic both announced Skype support for their connected HDTVs (equipped with Webcam accessories). We can look forward to video chat with our loved ones in big-screen 1080p, which could mean the end of calling in underwear and PJs.—Yardena Arar
Potent portables
Putting the Lap Back in Laptops: Logitech's Speaker Lapdesk N700 solves two common notebook problems—overheating and subpar audio. Just set a notebook on this heat-dissipating pad and connect the two via USB to power a fan that blows cool air through the pad's ventilated surface; the same cable also channels audio output to the N700's built-in speakers. It's due next month, priced at $80.—Yardena Arar
A Mighty Mini: The business-oriented HP Mini 5102 builds on the company's netbook lineup by adding a capacitive-multitouch display that makes flipping though documents or managing images more intuitive on such a small PC. It comes in AMD and Intel versions starting at $399, and offers options for 3G and WiMax connectivity as well.—Robert Strohmeyer
Double Vision: Multitouch displays emerged on all sorts of devices at CES this year, but MSI raised the bar by putting multiple multitouch screens on one netbook. MSI's dual-display Windows 7-based netbook prototype isn't yet in production, and no possible release dates or prices have been announced. But with 7-inch and 10-inch versions letting you drag, swipe, and tap across two screens at once, these keyboardless folding tablets are a killer combination of compact portability and large-screen usability.—Robert Strohmeyer
Pretty as a picture
Is There Anything These Cameras Can't Do? Sony's 10X-optical-zoom Cyber-shot DSC-HX5V shoots 1080i video and offers GPS capabilities, a digital compass, a revamped Sweep Panorama mode, and wireless file sharing via TransferJet. Casio's 10X-optical-zoom EX-FH100 has a rapid-fire mode that snaps 40 shots per second and shoots RAW-format images. And Samsung's 7X-optical-zoom CL80 has an AMOLED touchscreen, Wi-Fi connectivity, and an innovative design.—Tim Moynihan
An Impressive Pocket-Size Printer: Slim and unobtrusive, Pandigital's Portable Printer is the first to use the Zink zero-ink technology to print images on 4-by-6-inch paper. I liked its size; but more important, the image quality appears to be a vast improvement over that of the early Zink printers that produced wallet-size photos. My test prints looked surprisingly good.—Melissa J. Perenson
Sony (Finally!) Says Hello to SD Cards: Do you believe in miracles? Proprietary-format-happy Sony has finally adopted SD/SDHC cards as the storage in its point-and-shoot cameras. To be fair, Sony's Memory Stick format does predate the SD Card format, but SD/SDHC cards are practically an industry standard. And if you still have a bunch of Memory Stick cards lying around, don't worry: The new Cyber-shot cameras have a card slot that supports both SD/SDHC and Memory Stick.—Tim Moynihan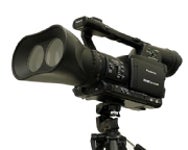 Budget-Busting Camcorder: Panasonic's Twin-lens Full HD 3D camcorder is a professional-level 3D camcorder that records video from each of its lenses to SDHC cards. If you have $21,000 handy, you should definitely pick one up in the fall; for the price, Panasonic will custom-build the camcorder to your liking.—Tim Moynihan
Gadgets, games, and more
Internet Radio Never Looked So Good: Internet radio has been around for a few years now, but British company Pure has put an innovative twist on it with the Sensia. With a colorful touch interface, a stylish design, and an endless library of stations from all over the world, the Sensia is one of the most entertaining gadgets I saw at the show.—Ginny Mies
Your Ears Will Revolt: Technocel's $20 Ear Vibe works as advertised, physically jolting along with the kick drum in rap and rock songs—but that's not a good thing. Even after removing the headphones, my ears were still twitching.—Jared Newman
This Would Have Been Better as a Stress Ball: Jelfin says that, according to a recent survey, 74 percent of Americans want a more comfortable computer mouse. But the company's spherical, gel-covered anomaly isn't the answer. As comfy as it is to hold, you have to press your palm forward with every mouse click to prevent the Jelfin mouse from sliding backward.—Jared Newman
Old-School Gaming, Anywhere: Here's my nerdy secret: On long flights, I've been known to bust out a wired Xbox 360 controller and play classic video games on my laptop. Ion's $20 GoPad makes more sense; this NES-like controller folds into a palm-size cube and has a retractable USB cable.—Jared Newman
Car Tech Gets an Upgrade: Ford's upcoming MyFord Touch dashboard has proven one thing: The auto giant has realized that cars needn't lag woefully behind the rest of the technology world. MyFord, which will appear in the 2011 Ford Edge, can connect to the Internet with a USB modem, play gobs of media, and, in the future, let you operate mobile apps from the dashboard or by voice. It could be the greatest in-car innovation since the auxiliary port.—Jared Newman
Setting Standards
The Need for Speed: For data speed demons, USB 3.0—announced by a slew of vendors—is shaping up as a promising connection interface. Our early tests of Western Digital's new My Book 3.0 revealed a desktop hard drive with plenty of performance mojo. While WD's first USB 3.0 product is a desktop 3.5-inch drive, I'm personally looking forward to Seagate's Black Armor PS110, a portable 2.5-inch drive; over an actual USB 3.0 port, such as that announced on some HP models, this drive can run, unpowered, at faster speeds than its USB 2.0 cousins.—Melissa J. Perenson
Not Another Standards Battle, Please: Two competing high-bandwidth wireless technologies both picked up support at CES. Sibeam's WirelessHD, which promises up to 4GB of throughput in the 60GHz band, will power the wireless hookups between new Vizio sets and Blu-ray players. But LG, which last year introduced pricey WirelessHD sets, is switching to the Wireless Home Digital Interface (WHDI), which uses the 5GHz band and promises up to 3GB throughput. Just what we need: another standards war.—Yardena Arar