Editor's Note: This story is excerpted from Computerworld. For more Mac coverage, visit Computerworld's Macintosh Knowledge Center.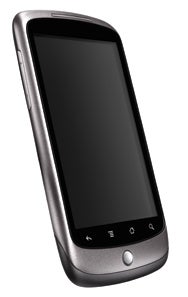 Google and T-Mobile USA reacted to hundreds of online complaints about the Nexus One smartphone and confusing customer support for the device, with a Google spokesperson characterizing the complaints as having come from a "small group of customers."
In general, the Google spokesperson said via e-mail, the search company has worked quickly to "fix" problems with Nexus One customers who had their calls re-routed, sometimes repeatedly, between phone support at T-Mobile USA and HTC, the phone's maker.
Google is also working with T-Mobile and HTC on a specific problem with Nexus One's failing to connect reliably at fast 3G speeds.
A week after launching the new Android device, Google's response to customer complaints was called slow and almost inept by industry analysts, who noted that Google has never sold hardware and may not be prepared to handle customers' problems.
"Customer support is a huge effort even for a company of Google's size because they have never really had hardware support inside Google," said Ken Dulaney, an analyst at Gartner. "It's puzzling why they went this route when the carriers already have infrastructure to do this … Google needs to reveal more here so that buyers don't think they are naive."
Added Will Stofega, an analyst at IDC: "It's almost inconceivable these problems weren't anticipated." He predicted the problems will die down, but said he hopes they will be a lesson for Google.
A key concern for many online customers is that they had to turn to HTC or T-Mobile for phone support, because Google was only answering complaints via e-mail with response times of one or two days.
"It's ironic and unacceptable that you have to e-mail a complaint, especially since it's a phone they are selling," said Kevin Burden, an analyst at ABI Research. "You basically have to go on a PC to e-mail a question."
A T-Mobile spokeswoman said that T-Mobile is providing support for phone service, including billing, while Google supports device sales and software, and HTC supports the hardware, including device troubleshooting, warranty, repairs and returns.
Regarding 3G issues, the Google spokesperson added via e-mail that Google is "working quickly to fix any problems" with complaints that the phone was not staying on T-Mobile's faster 3G network and was reverting to its slower EDGE network.
A T-Mobile online forum included 168 complaints and a few praises regarding the 3G issue as of 2:30 p.m. Eastern Tuesday, several days after comments were first added on the topic entitled, "No 3G or fluctuating between 3G and EDGE." The Google spokesperson's comment reiterated a statement posted Saturday on the T-Mobile forum saying, "Google and T-Mobile are investigating this issue and hope to have more information for you soon. We understand your concern and appreciate your patience."
Most of the more than 200 comments on a Google support forum were about the 3G connection problem.
Analysts said it doesn't appear that Google sorted out which entity—Google, HTC or T-Mobile—would get certain support complaints.
Burden said Google might have planned to issue a "mostly ready" Nexus One, on the premise that the company would wait and see what kinds of complaints arose. "That seems to the emerging industry model, to fix problems as they arise," he said. "Did Google really think they could release a phone and it would be smooth sailing?"
In response to a smaller number of complaints about early termination fees, T-Mobile confirmed that sales of Nexus One that use T-Mobile's network with a two-year contract will also be subject to its standard early termination fee, in addition to Google's own equipment recovery fee. The Engadget Website noted that the total of the two fees could well be $550, with $350 for Google's recovery fee and $200 from T-Mobile if a user decides to end the service after the 14-day trial period and before the four month early termination period ends. The subsidized cost of the Nexus One from T-Mobile is $179, and $529 unsubsidized.