Editor's Note: The following article is reprinted from Macworld UK. Visit Macworld UK's blog page for the latest Mac news from across the Atlantic.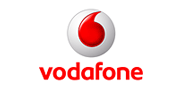 Vodafone, the fourth mobile phone operator in the UK to stock the iPhone after O2, Orange, and Tesco Mobile (in partnership with O2), shipped 50,000 Apple smartphones to customers Thursday who pre-registered with the company.
Vodafone UK chief executive Guy Laurence citied "exceptional demand" for the iPhone despite pricing deals being similar to those offered by O2 and Orange. Details of Vodafone tariffs can be found here.
They has been some suggestion that Vodafone has struggled to meet that demand, with customers reporting delays in receiving iPhones.
On Thursday last week, the company announced delivery delays to customers in Bristol, Cardiff, Crawley, Croydon, Gloucester, Newbury, Nottingham, Southampton and Stoke.
Vodafone closed down several specific forum topics related to delays stating: "The eForum has no information on individual iPhone customer deliveries," suggesting information on individual orders, be directed to support@v-store.co.uk.
Vodafone customer services also suffered from the bad weather and subsequent staff shortages.
The official Vodafone Twitter feed twitter.com/VodafoneUK has also been busy responding to customers. Reply to bealers late Thursday afternoon, Vodafone wrote: "Please be patient, all iPhone pre-orders should be delivered today/tomorrow unless your area is affected by severe weather. Thanks."
In related news, Tesco Mobile recently reported that Apple iPhones handsets were activated every two seconds on Christmas Day by customers who taken a shorter 12-month contract.