When it comes to gaming systems, the Nintendo Switch is as popular as ever. And with good reason. Want to get more out of your gaming experience, especially when you hit the road? Then this mini docking station, designed especially for use with the Switch, is ideal.
The Nintendo Switch mini docking station is compact yet powerful so you can take it virtually anywhere. Just plug it into your Switch and you can then connect it to all sorts of devices like TVs, video projectors, gamepads, keyboards, memory sticks, and more. And since the adapter supports video in 4K, 1080P, and 720P resolutions, you can game on any TV you have. Just note, the Switch itself only supports resolutions up to 1080p.
Final Chance: Save hundreds when you get Windows 11 Pro and Office Pro 2021 at the bundle price of just $49.99.
The Switch may be a few years old but, according to Medium.com, it remains wildly popular due in large part to its versatility. Which is why, if you still enjoy your console for many more years to come, it's a good idea to get this mini docking station. And since it's on sale, it's easy to afford.
Pick up the mini docking station for Nintendo Switch at the temporarily discounted price of just $18.99, no coupon codes required.
Update 3:50pm ET: Clarified that the Switch does not support 4K resolution.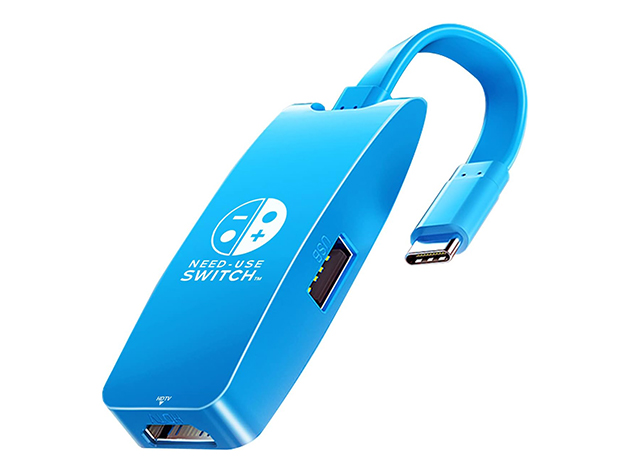 Mini Docking Station for Nintendo Switch – $18.99
Prices subject to change.