Editor's Note: The following article is reprinted from GamePro.com. For more gaming news, visit GamePro's news page.
Grand Theft Auto: Chinatown Wars has earned plenty of critical acclaim, earning high scores for both its DS and PSP iterations. Unfortunately, that hasn't translated into stellar sales figures, leading GamePro to award the title as "Best Game No One Bought" in our 2009 awards. Rockstar Games is attempting to remedy that in 2010, as the company has released Chinatown Wars on another top-selling portable platform—the iPhone.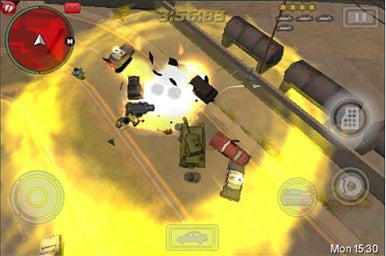 The iPhone version of Chinatown Wars sells for $10—far lower than the previous two versions that have been released. It is, however, much higher than many of the iPhone's most popular games, some of which sell for as low as $1 or $2. With the game promising to deliver the same gameplay experience as the other versions while providing new features like custom soundtrack support (according to Rockstar), this may just be the platform where the game finds prosperity.