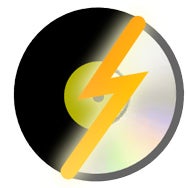 If you grew up before the days of digitized music, chances are you have a bunch of old vinyl records and cassette tapes stashed somewhere around the house. While the easiest solution for bringing these old albums in line with the 21st century would be to repurchase them from iTunes or on CD, some of those albums aren't even available in digital format. Besides, why buy the same album twice when there are ways to digitize your analog music?
AlpineSoft offers one such solution with its recently released $30 VinylStudio for Mac, the first version for Mac users. VinylStudio offers a relatively simple method for those who wish to digitize their tapes and records with minimal headache. Although it looks decidedly like an OS 9 app, it has some specialized features that might make it worth the cost.
VinylStudio also makes it easy to split your LPs and tapes into individual tracks, and then save them as WAV or MP3 files. It can also look up albums online to find track listings and album art. Perhaps most useful is the audio cleanup tools that single out and remove annoying artifacts inherent in analog audio—which requires a decent amount of skill if performed manually in a typical audio program.
AlpineSoft offers a free trial version of VinylStudio, so it's definitely worth a try if you're dying to get your old records onto your iPod. I'd recommend purchasing a FireWire or USB audio interface rather than plugging directly into your Mac's built-in audio input, which tends to add extra noise.