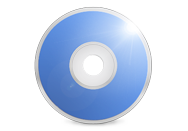 It all started, innocently enough, on Saturday, January 16. Brent Simmons, the Mac software developer and creator of NetNewsWire, wrote a blog post wherein he lamented the lack of a truly awesome Mac OS IMAP e-mail client for power users. Brent's basic thesis was that the Mac community needs such a client that caters to folks who rely on email for a living. (He later said to me, via email: "Mail[.app] … is a good app, and I like it—I want to be clear about that—but it's not designed for folks like me who ask for a lot more power.")
But alas, Brent doesn't have time to code the darn thing himself. His thought, though, was that an open-source community of similarly-minded Mac heads could collaborate and potentially make something, well, insanely great. Brent wrote: "I am not volunteering to lead it. I may not even be able to contribute. But I can at least kick off a conversation about feasibility and interest and scope."
Two days and literally hundreds of emails later, Brent posted again. At that point, a name for the project existed—Letters.app—along with a Twitter account. Brent announced an election to fill the role of "president" for the project, writing: "The president's job is to ship the next major release. The first president will ship 1.0. This keeps the job product-focused rather than time-focused."
Fast-forward two days later, and famed Apple pundit John Gruber was e-inaugurated in that role. A draft of the Letters.app vision document was created as well. In an e-mail to me, Gruber revealed that Gus Mueller, the man behind Flying Meat Software (Acorn, VoodooPad) will serve as the project's technical lead.
Obviously, it's very early for Letters.app; the entire project has existed for less than a week. But with such promising figures from the Mac developer community involved, it certainly seems more likely to ship than, say, Duke Nukem Forever.
Note: When you purchase something after clicking links in our articles, we may earn a small commission. Read our affiliate link policy for more details.