Editor's Note: The following article is reprinted from Macworld UK. Visit Macworld UK's blog page for the latest Mac news from across the Atlantic.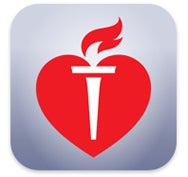 An iPhone app has been used to treat the wounds of a man in the Haiti earthquake.
The Today Show covered the story of Dan Woolley who used Jive Media's Pocket First Aid & CPR app to treat a compound fracture of his leg and a cut on his head.
The iPhone first-aid app Woolley had downloaded showed him how to fashion a bandage and tourniquet for his leg and to stop the bleeding from his head wound. The app also warned him not to fall asleep if he felt he was going into shock, so he set his iPhone's alarm clock to go off every 20 minutes.
Woolley was trapped for 65 hours in an elevator shaft following the Haiti earthquake. He was in Haiti working for Compassion International, a mission organisation, making a film about the impact of poverty on the people of Haiti.