Comic books have been available in digital form for quite a while—often as illegal scans distributed through file-sharing sites—but legal downloadable comics are on the rise, and comic book reader apps are popping up to meet this demand.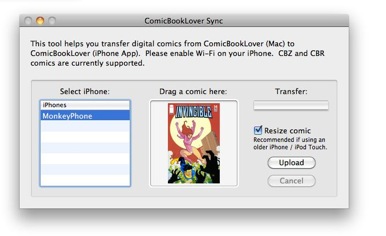 Should you consider yourself a comic book enthusiast who's been waiting for that quality, free comic reading app for iPhone or iPod touch, Bitcartel's ComicBookLover for iPhone and iPod touch might be just the thing for you. ComicBookLover lets you sync and transfer comics over Wi-Fi, supports comics in both CBZ and CBR format, and features a simple, easy-to-use interface that should feel familiar to anyone who's ever used a reader app of any kind.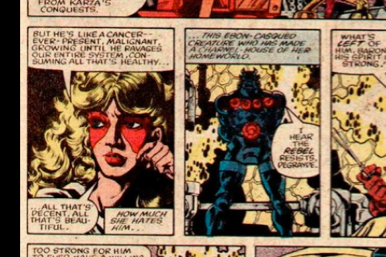 ComicBookLover has existed as a desktop app for a while, and was even referred to by Macworld as "the iTunes for digital comics" back in the day. On your Mac, the program lets you view comics in both window and full screen mode, and offers an iTunes-style interface for filtering your collection and scrolling through it with a cover-gallery feature. While the full version of ComicBookLover for Mac OS X will run you $25, you can use the free demo version to get comics onto your iPhone or iPod touch.
ComicBookLover for iPhone or iPod touch comes preloaded with a vintage Mother Goose, Lawman, and Kid Eternity comic, and for the price of free, is definitely worth a look for those interested.