Great news for RPG fans: The legendary RPG titles Final Fantasy and Final Fantasy II are making their way to the iPhone and iPod Touch more than 20 years after their original releases on the Nintendo Entertainment System.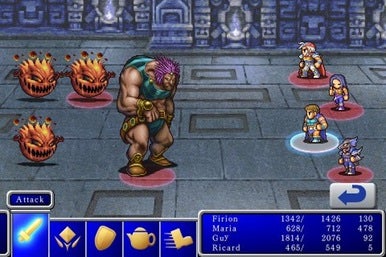 Final Fantasy developer Square Enix posted the glorious news on its Twitter and Facebook accounts, and has even set up a Website for the upcoming release.
Although details such as launch date and pricing have yet to be released, we do know that the games will feature optimized control systems for the iPhone and iPod Touch interfaces, additional dungeons that weren't available in the original 1980's releases, and bonus content that will be accessible once the main game is completed. Square Enix posted screen shots of the games with the announcement, and from what we can see, the graphics look like they've gotten a new coat of paint since the original NES versions.
This is a major announcement for iPhone and iPod Touch gamers, as well as for mobile gamers who have been holding off on these devices in hopes that they will improve as gaming platforms. With the addition of these two iconic titles, the iPhone and iPod Touch should definitely continue to increase their profiles as handheld gaming devices.