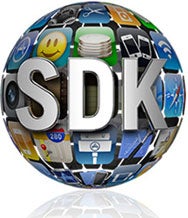 Apple on Wednesday announced that it has updated its iPhone software development kit with support for its new iPad, which was announced today.
The new SDK (beta version 3.2) will allow app developers to take advantage of the iPad's 9.7-inch display. The SDK includes a Programming Guide that explains the features available on the iPad; iPad sample code; iPad Human Interface Guidelines that explain the controls available to developers; and an iPad Simulator that allows you to build, run, and debug iPad apps as you develop your software.
iPhone apps can currently run on the new iPad without being customized for the device. Apps made originally on the iPhone can be displayed at their native resolution surrounded by a black boarder, or the user can enable a viewing mode that displays the app at twice its size. At the iPad event, Apple Senior Vice President Scott Forstall demonstrated an unmodified Facebook iPhone app and ESPN's XGames SnoCross, both of which maintained their full functionality and used the iPad's capability to graphically enhance non-native iPad apps. Apple also showed several apps that were written natively for the iPad, including apps from Gameloft, the New York Times, and Electronic Arts.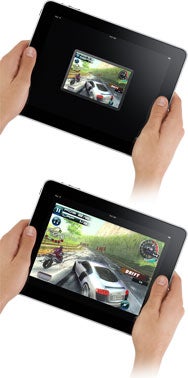 With the new iPad, iPhone app developers now have a new revenue opportunity. "We think it's going to be a whole new gold rush for developers," said Forstall during his presentation at the event.
Developers can download the enhanced iPhone SDK today. You must be a member of the iPhone Developer Program to be able to download the SDK. Membership into the Standard Program is $99 per year; the Enterprise Program is $299 per year.
[Editor's note: Updated 1/27/10 at 11:50AM PT with more information about the SDK.]
iPad (2010)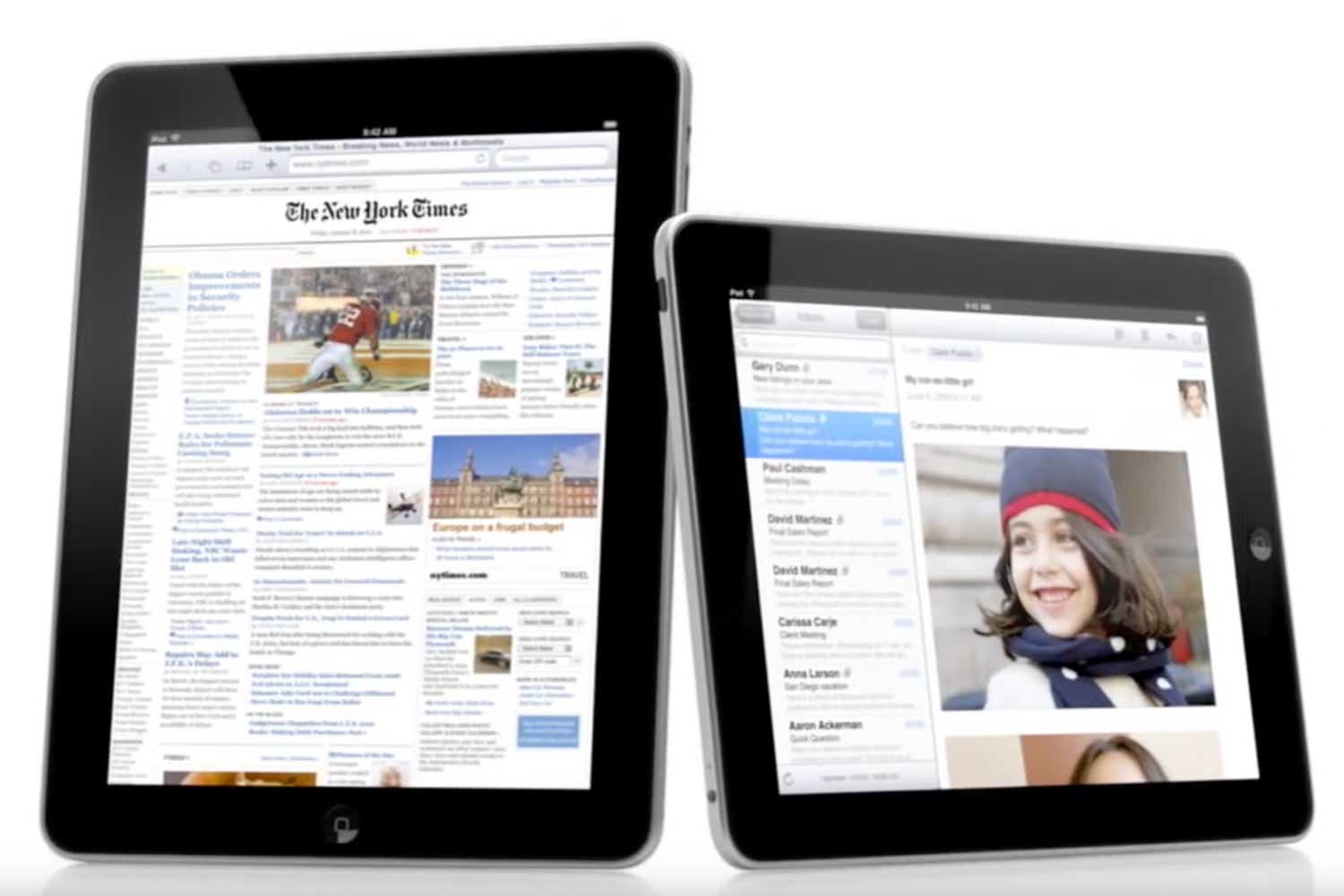 Read our full
iPad (2010) review