As part of its new iPad tablet unveiled Wednesday, Apple has come out with an e-book reading app. Dubbed iBooks, the app lets you read e-books on the iPad's 9.7-inch LCD screen.
"Amazon's done a great job of pioneering this functionality with the Kindle, so we're going to stand on its shoulders," Apple CEO Steve Jobs said at Wednesday's product launch.
iBooks lets users buy and download electronic books directly from the iPad. Users will buy books through Apple's new iBookstore, which will be fully integrated into the app. From the iBooks demo on Wednesday, it appears book prices will be between $8 and $15.
iBookstore follows the same format as Apple's iTunes and App stores, allowing users to browse content from major and independent publishers. Jobs said that five of the largest publishers—Penguin, HarperCollins, Simon & Schuster, Macmillan, and Hachette Book Group—will have content on the store. You can get a sample of the e-book before you buy, similar to the preview functionality in the iTunes Store. Downloading a book places it right on iBooks' bookshelf-style interface.
You tap a book to read it, and navigate by tapping anywhere on the right side of the screen to flip forward or on the left side to flip back. You can drag a page if you want it to slowly turn. You can also navigate to specific chapters via a Table of Contents screen.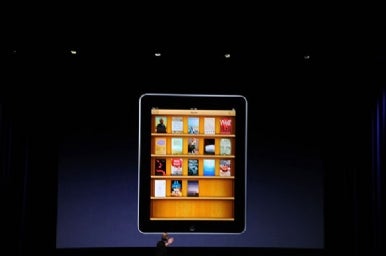 You'll be able to change the font size of books, increasing or decreasing fonts to suit your preference. You'll also be able to change the font itself, with Baskerville, Cochin, Palatino, Times New Roman, and Verdana as your options.
"We think iPad will be a terrific e-book reader for popular books and textbooks," Jobs said.
iBooks will use the ePUB standard, a free and open book standard adopted by the International Digital Publishing Forum. Adopting an open standard is a significant move for Apple that opens iBooks—and, by extension, the iPad—to a wider audience. In contrast, many e-book readers—notably Amazon's Kindle—use proprietary formats. (Sony has also embraced ePub with its e-reader devices.)
The iBooks demo during Wednesday's iPad event focused only on books. Magazines and newspapers appear not to be a part of the iBookstore set-up that Apple has envisioned. With The New York Times demonstrating an iPad-optimized version of its publication during the presentation on the revamped iPhone software development kit, it looks like newspapers and magazines may have to turn to mobile apps if they want to take advantage of the iPad's widescreen reading experience.
Updated at 12:39 p.m. PT to include more information on Apple's iBooks demo.
iPad (2010)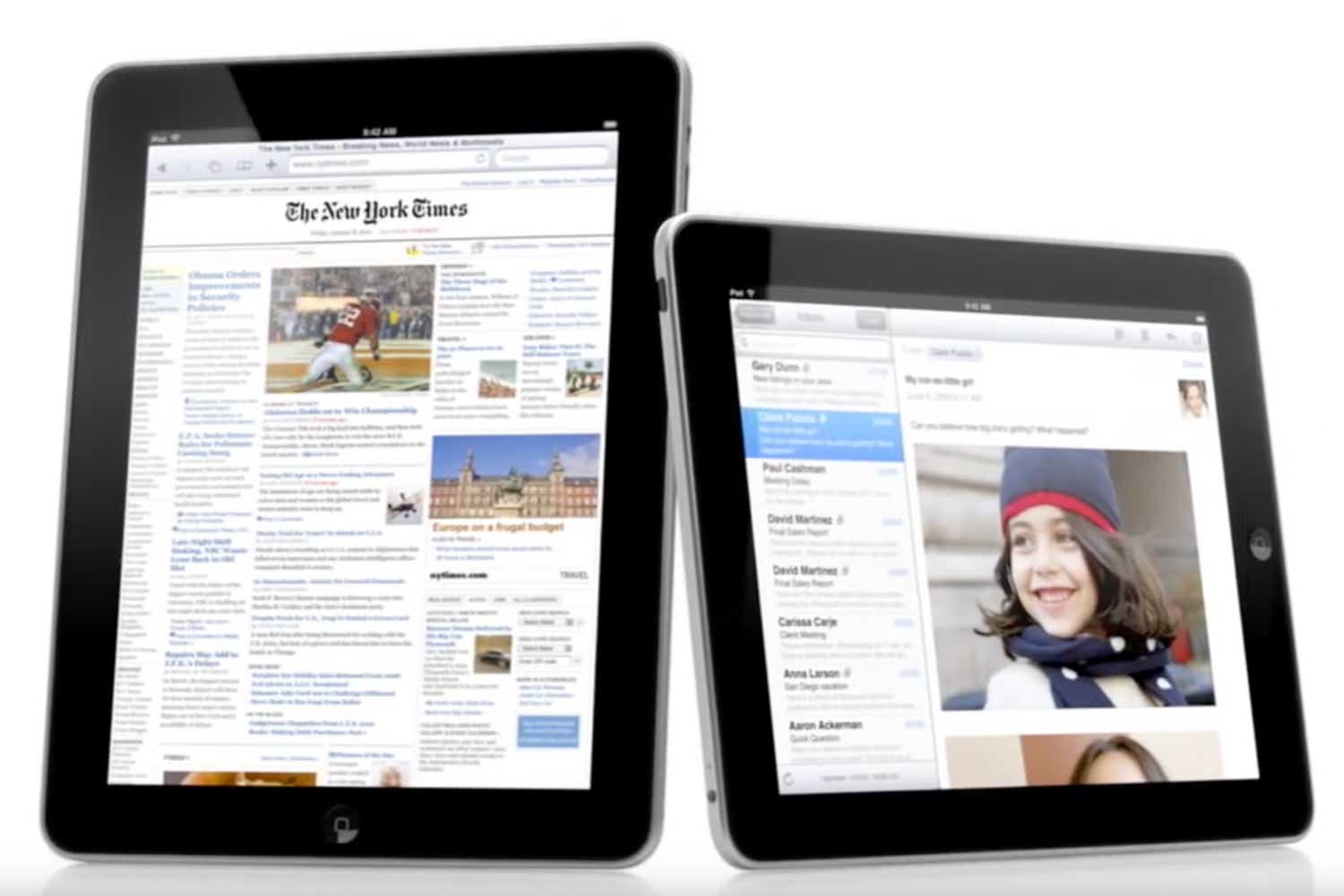 Read our full
iPad (2010) review