Apple's new iPad will usher in a new era for mobile devices—and quite possibly, mobile gaming. OpenFeint, one of the major developers in the iPhone gaming industry, is already anticipating how the new platform will change the face of social gaming.
Peter Relan, chairman of OpenFeint, discussed with Macworld what he believes to be a huge leap forward for the industry. "Larger screen means everything…the kind of games that you can play changes dramatically." Currently, OpenFeint has 900 live games in the App Store, and since the iPad uses the iPhone OS, OpenFeint is working to migrate their developer network of over 5000 developers to the iPad.
The iPad won't just be a big iPod touch; instead of merely competing with mobile devices, Apple may have actually unleashed something that can take on major game consoles. Relan believes that the iPad, "will provide much more of a console gaming experience rather than a portable console like [PlayStation Portable] or [Nintendo] DS. This means that gamers will be able to play high quality console style games in full force."
If that seems farfetched, you haven't been paying attention to the App Store since its launch over a year ago. The iPhone has steadily cut into the market usually held exclusively by companies that manufacture portable gaming devices like Sony and Nintendo. Apple's iPhone platform allows virtually any developer to build and market their game. The 2009 Game Developers Conference could have been renamed the "App Store Developer Conference" due to the overwhelming focus on Apple's platform.
With a bigger screen, impressive graphical capabilities, and the possibility to dock the iPad with a keyboard, the iPad becomes not only a mobile console, but also a legitimate full screen gaming console. "Once the iPad gets connected to modern generation smart televisions, it will become a console like device," predicts Relan. (According to the iPad specifications, the iPad has support for video out at 1024-by-768 resolution using a Dock Connector to VGA adapter. The iPad specs also state that other resolutions, such as 576p and 480i are available using the Apple Composite A/V Cable.)
With a community of thousands of developers already familiar with Apple's app building software, OpenFeint sees a marketing force ready to hit the ground running. Since the iPhone's 3.0 software release, the mobile platform has become an unrivaled social networking device. OpenFeint sees the iPad as being an equally important social and casual gaming device, allowing unrivaled communication and sharing with your peers. But it won't be just about mobile social networking anymore, Relan contends. Instead, "Its about real social networking in the living room…Xbox Live style."
With over 10 million users on their social gaming network on the iPhone, Relan and company are working now to encourage their developer community to move with OpenFeint to this new social platform. Though they're still mum on details, OpenFeint will likely bring their capabilities and user base to the iPad by launching features like Leaderboards and Achievements on the iPad. Of course, all of OpenFeint's games will already work on the iPad thanks to its backwards compatibility.
Details on the new iPad are still coming in and we're still a few weeks away from seeing any games that have been built with the iPad in mind. Still, Relan and OpenFeint are likely echoing many other developers' thoughts at the moment: Apple has offered us this great new opportunity, and we're not going to miss it. While we can hardly predict whether or not the iPad will be able to compete with the Xbox 360 and Playstation 3, by combining the social aspects of the iPhone with improved graphics, a bigger screen, and the built-in developer community Apple has already created, well, many developers are going to at least try. Any gaming fan should look forward to see what people come up with for this new platform. Maybe we can stop referring to Apple's interest in gaming as merely "casual."
[Chris Holt is an Macworld associate editor.]
iPad (2010)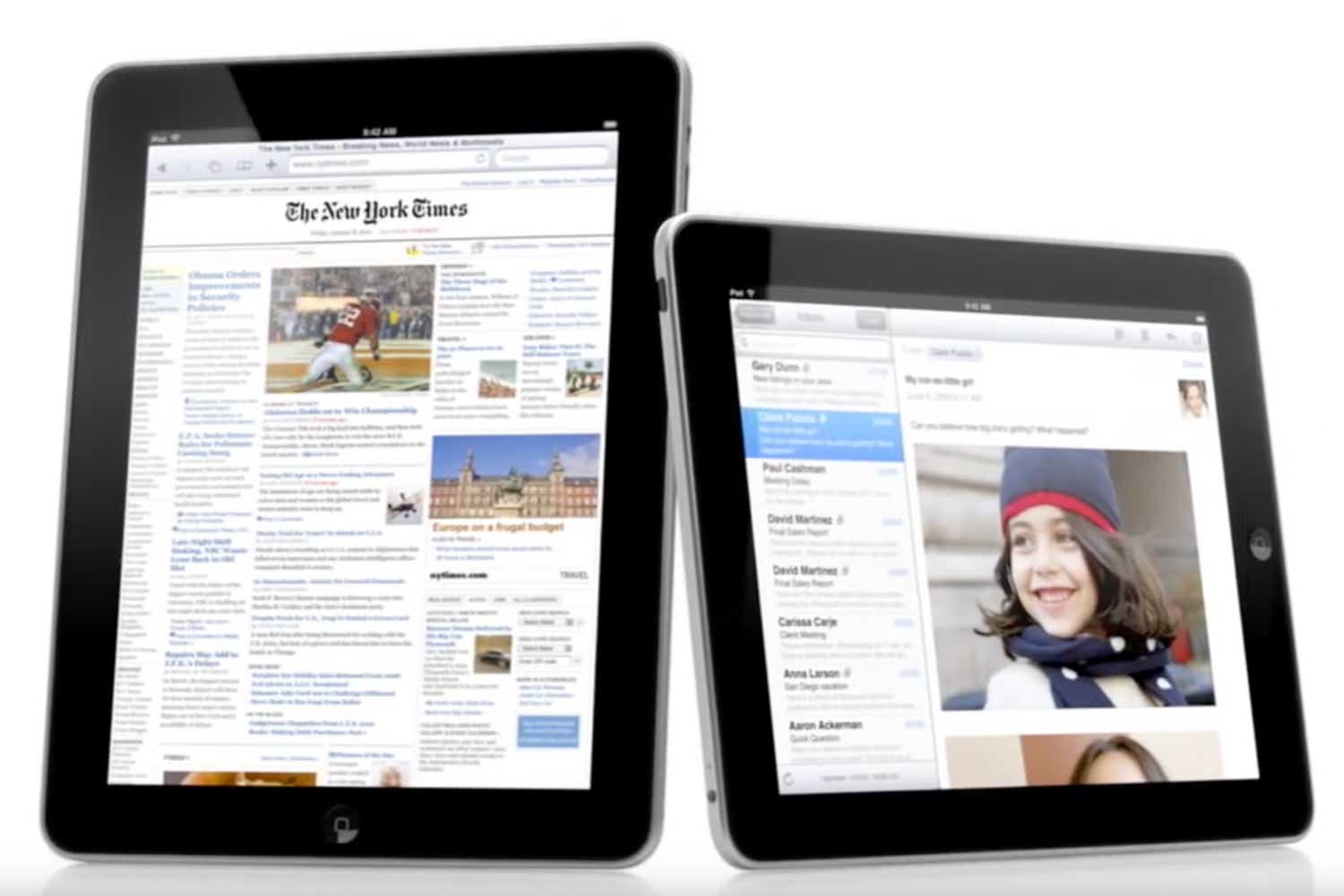 Read our full
iPad (2010) review