Editor's Note: The following article is reprinted from the Today @ PC World blog at PCWorld.com.
A gadget as svelte as the iPad needs to trim a few odds and ends to deliver that lightweight, streamlined form factor. And if you'd like to get the most out of your wunder-gadget, you'll be buying those odds and ends back piecemeal.
Apple's iPad site doesn't offer much information or release dates for the recently announced accessories, but expect the vibrant third-party market to step in and offer cheaper alternatives once the device is available.
iPad Keyboard Dock ($69)
Steve Jobs may have dismissed netbooks but many road warriors are going to need something a little more tactile than an onscreen keyboard for hammering out prose. Someone at Apple agrees: the iPad Keyboard Dock is arguably the first must-have accessory.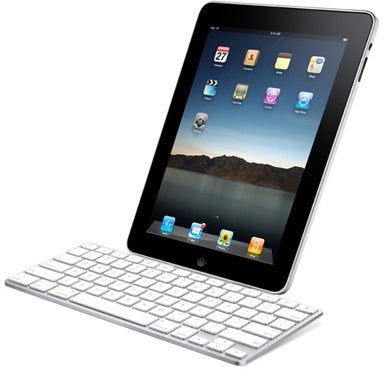 Much like a regular dock, it'll charge your iPad. You'll also be able to use it to sync to your computer, and offers an audio jack to connect your iPad to a proper stereo. It also includes a 30-pin connector, so you'll be able to connect iPad accessories, too. But the most important feature is the integrated full-size keyboard, which bears a striking similarity to the Apple Keyboard, bundled with iMac purchases.
iPad Dock ($29)
If you think the onscreen keyboard will suffice, plan on picking up a Bluetooth keyboard, or you'd just like a spare dock for the office, you can always buy a plain old charging dock. It offers the same features—the ability to sync, an audio jack and 30-pin connector, and charging capabilities, but doesn't include a keyboard.
iPad Case ($39)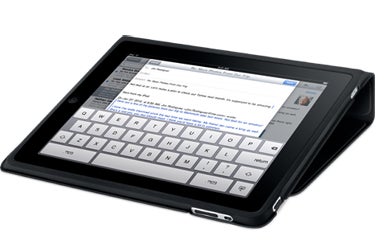 The iPad's tablet form factor presents a very real ergonomic dilemma: how exactly will you hold this thing for extended periods of time? Will you hunch over a table while watching a film, or be restricted to typing on your lap?
The iPad Case offers one solution: a triangular kickstand props the tablet up at comfortable angles—upright for watching media, and inclined for typing. While it looks like leather, it's reportedly made from a soft, rubbery microfiber material. Not your style? Fret not—cases are one of the most popular accessories, and you'll be drowning in options long before the device is actually starts shipping.
iPad Camera Connection Kit ($29)
Even the lowliest of netbooks include a USB port and SD card reader—a pair of dongles will provide similar functionality for your iPad. The Camera Connection Kit consists of a pair of dongles that will plug in to your dock, or into the 30-pin connector port at the base of your iPad.
One dongle will allow you to import photos directly from your camera's USB cable, while the other will let you pull content from an SD card. Juggling the pair of to handle such mundane tasks is disappointing, to say nothing of having to pony up $30 for the inconvenience. But such is the price of skinny, light tech.
iPad (2010)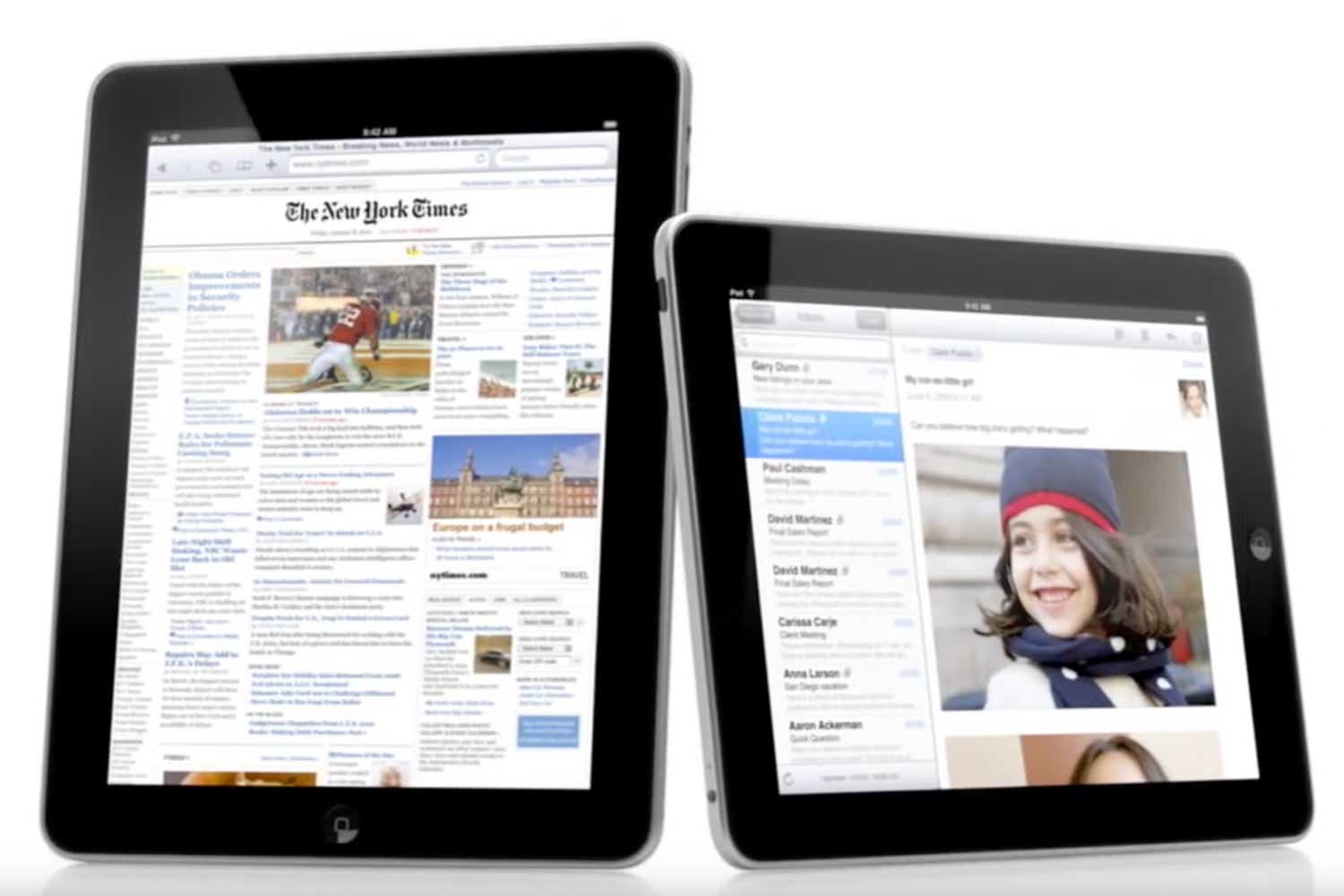 Read our full
iPad (2010) review