Super Bowl XLIV (that's 44 for those of you who missed Roman numerals class) is right around the corner, set to take place on Feb 7. And there's also this little thing called the 2010 Winter Olympics starting on Feb 12. And what do many people do to prepare before the the Olympics and the big game (other than put their bookies on speed-dial)? They take the opportunity to go shopping for a fancy new TV to make the game—and let's face it, life in general—more enjoyable.
Retailers know this fact very well, and you can probably find some pretty good deals right now.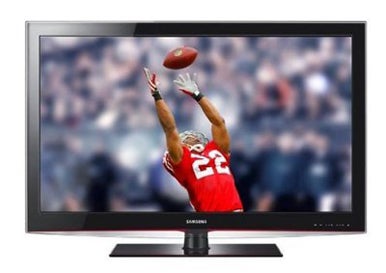 Are you in the market for a new TV? If so, check out our HDTV buying guide, which will fill you in on everything you need to know.
The HDTV specs you should be paying attention to: From resolution to contrast to video connections, find out what features you need to consider before you buy.
The right technology for your needs: Plasma or LCD? What size should your HDTV be? This article will help you find those answers.
How to best shop for the new centerpiece to your home entertainment system: Consider some final shopping tips before you hit the stores.
You can also take a look at our HDTV Product Center for reviews of the latest HDTV models and news about the trends to watch out for in the future.