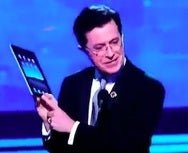 Perhaps if you were the famous host of a fake TV news show, you too could play with an iPad. Because during Sunday night's Grammy awards, Stephen Colbert pulled one out his pocket—literally—while presenting the award for "Song of the Year."
Lest you think Mr. Colbert was simply wielding a prop, the device's screen can clearly be seen to reorient itself in the video, as the accelerometer tries to figure out just which way is up.
Even though the iPad isn't yet available for folks like you and me, it seems apparent that Apple's latest creation is more than ready for its close-up. Besides its Grammy appearance, the iPad will also allegedly appear in the hands of the perpetually-going-rogue Jack Bauer, hero of TV's 24. Rodney Charters, the show's Director of Photography, tweeted the following semi-grammatical updates soon after the iPad's launch:
Hmmmm looks like we may get an iSlate into Jacks hands for Ep 20 getting giddy with excitement

Got a bit too excited probably more likely Episode 22 but Apple provided fingers crossed
As long as Chloe can open a socket to it, one expects that the iPad will do nothing less than save the world.
iPad (2010)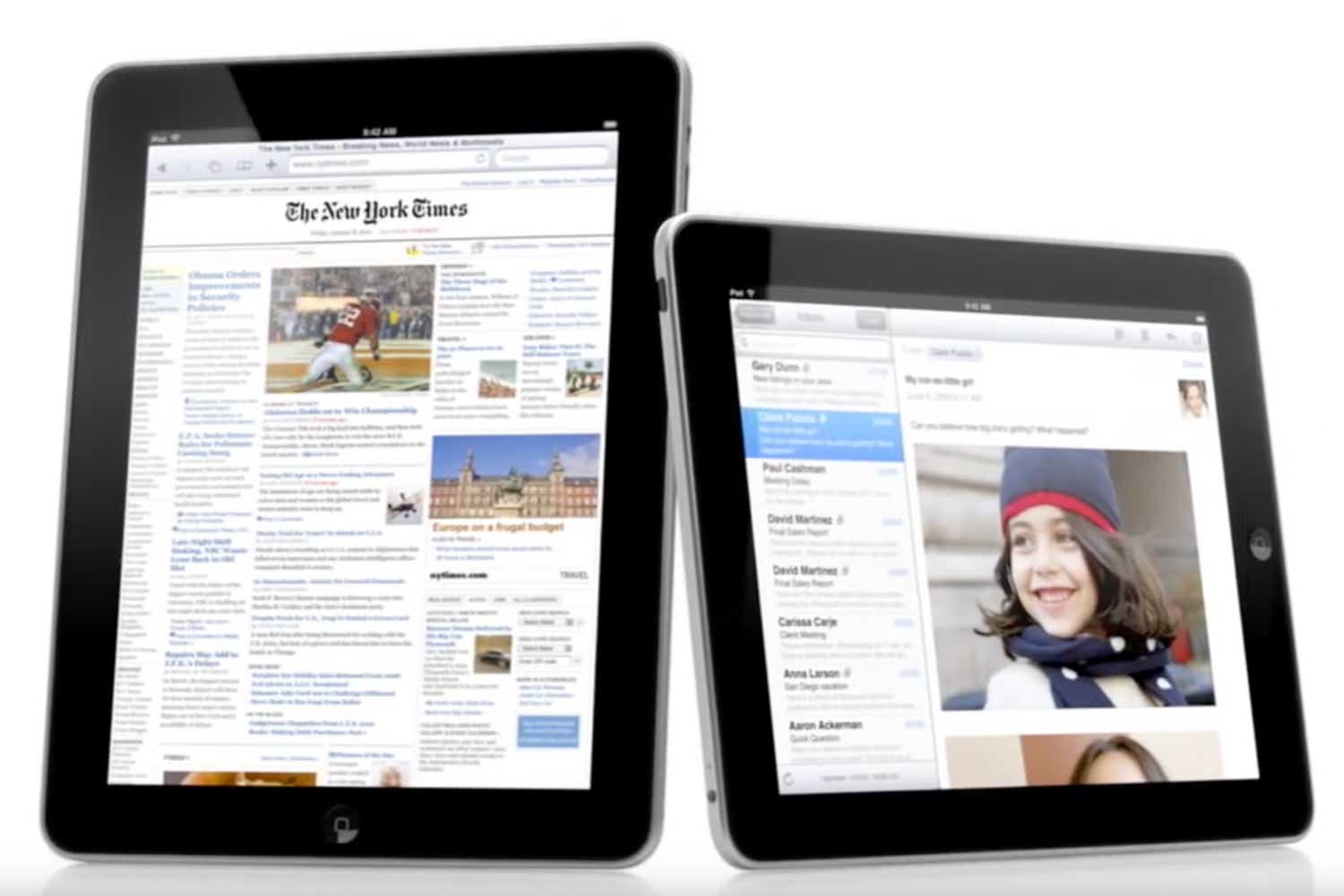 Read our full
iPad (2010) review