Editor's Note: The following article is reprinted from the Net Work blog at PCWorld.com.
Last Wednesday, Apple introduced the long-fabled Apple tablet to the world. Much to nobody's surprise, it is a 9.7-inch touchscreen slate based on the iPhone OS. The media response has been largely negative so far, which is slightly surprising given that the tablet was more or less on par with what the rumors specified. While much of the criticism seems valid, the Apple iPad is also the most promising tablet of 2010, and in the hands of the right user, a respectable business machine.
I won't gloss over the deficiencies of the iPad. It's unfortunate that Apple opted for the limited iPhone OS instead of full-blown Snow Leopard. Also disappointing are the lack of native connectivity options (USB Ports, SD slot, Video out, etc.) and the adaptors that Apple expects you to buy. However, to meet the goals of long battery life, small form-factor, and light weight, some compromise is necessary. It simply isn't currently possible to make a half-inch-thick, 1.5-pound tablet with 10 hours of battery life using OS X and an Intel processor—at least not with respectable performance.
For business travelers who need access to Web and e-mail, $30 for a no-contract unlimited data plan is a pretty sweet deal and perhaps the iPad's keystone feature. Consider that adding 3G Internet capability to your netbook through Verizon will cost you $40 or $60 per month for 250MB or 5GB of data transfer.
While I take issue with Steve Jobs' assertion that the iPad offers the best Web experience possible—especially given that media sites like Hulu and Netflix won't work without Flash and Silverlight—for the non-smartphone business traveler who want a small, light-weight, and inexpensive e-mail and Web solution, the iPad just might fit the bill.
With the iPad, Apple also announced customized versions of iWork apps (Keynote, Pages, and Numbers). This enables the mobile worker to work on presentations, documents, and spreadsheets. At $10 per app, the price is pretty reasonable. While it's irritating that the optional keyboard only works in portrait mode, it's a nearly mandatory accessory for any sort of real productivity. Sales and marketing folks will appreciate the ability to hook up the iPad to a projector via the optional (of course) Dock Connector to VGA Adaptor.
If you already have a smart phone and netbook or notebook, you have little practical use for an iPad. However, not everyone has a smartphone, and not everyone wants one.
Being badgered by your phone every few minutes with a new e-mail update is not a necessarily a productivity booster, and a pricey cellular data plan doesn't make sense for every mobile worker. Many business people are perfectly content with their small, limited, not-very-smart phones. For these users, the iPad presents a reasonable set of compromises, allowing lightweight, affordable data access on demand, without an endless stream of nags and notifications emanating from their jacket pocket.
While the iPad might not be for everyone, it's a fairly polished mobile computing device that certainly will find its niche amongst gadget geeks and business users who are seeking an intermediate mobile device that takes up hardly any space, offers budget priced 3G connectivity, and provides all-day battery life.
[Michael Scalisi is an IT manager based in Alameda, California.]
iPad (2010)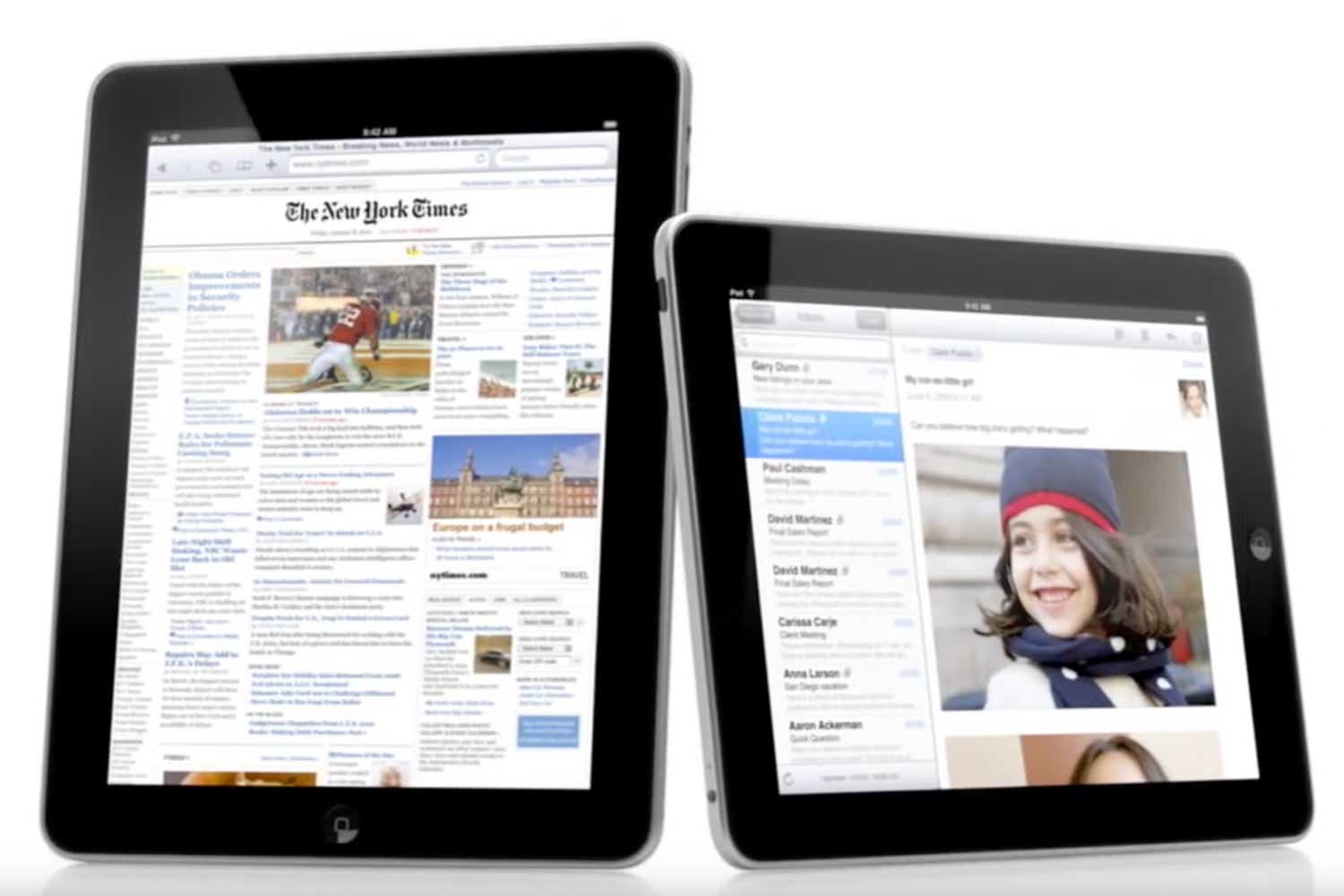 Read our full
iPad (2010) review