Editor's Note: This story is excerpted from Computerworld. For more Mac coverage, visit Computerworld's Macintosh Knowledge Center.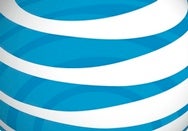 AT&T last week boasted that it would be ready to handle demand for the iPad's wireless connectivity through use of its Wi-Fi and 3G capabilities and a $2 billion increase in network improvements in 2010.
Yet, analysts note, it's still unclear how well AT&T will manage the iPad's most demanding applications, including streaming video, especially when they are put to use by thousands of users in congested areas.
A specific reason for concern about AT&T's iPad readiness is how fast AT&T can upgrade its 3G capabilities, which includes installing fiber-optic connections—called backhaul—to cell towers and sites where cellular antennas are affixed. Backhaul is a term for the network segments that connect cell sites or other remote equipment to a network core where massive switching gear routes data and calls.
AT&T acknowledged that it needs to install the fiber-optic backhaul to provide the faster wireless speeds in a specification called HSPA 7.2 (for High-Speed Packet Access). That spec, which has sometimes been called 3.5G, will bring theoretical throughput to 7.2 Mbit/sec., many times faster than existing 3G speeds. Realistically, HSPA 7.2 will be much slower, however. AT&T executives have said wireless service will be double current 3G speeds, which would put it at less than 1Mbit/sec.
"Faster 3G speeds will come as AT&T combines the new [HSPA 7.2 software] technology with enhanced cell site backhaul connections over the course of 2010 and 2011," an AT&T spokeswoman said in an e-mail to Computerworld .
The AT&T statement clarifies what many reports stated in January and last week, that AT&T had made a nationwide software upgrade to HSPA 7.2, implying that the faster speeds for the iPad were already available. In fact, the backhaul installation is also required, and that work is only in its early stages.
Just how quickly can AT&T build the backhaul connections? Initial deployments have been made in six U.S. cities — Charlotte, Chicago, Dallas, Houston, Los Angeles and Miami, the spokeswoman said. Some cell sites in those cities have completed the fiber backhaul upgrade and turned i on, but she didn't provide further details. In a single city, there could be thousands of cell sites.
Throughout 2010, more cities will be added to the list of those getting backhaul upgrades, the AT&T spokeswoman said. "We anticipate the majority of our mobile data traffic will be carried over the expanded fiber-based HSPA-capable backhaul by the end of this year, with deployment continuing to expand in 2011."
AT&T Mobility CEO Ralph de la Vega in December said 25 cities will be HSPA 7.2 -capable by mid-2010.
If some parts of the original six cities are running on HSPA 7.2 today, and 25 cities will be ready by July, that could leave some iPad users wanting faster 3G networks when the 3G-capable iPads debut in April.
However, HSPA 7.2 is not the complete upgrade that AT&T has in mind for 2010, according to John Stankey, president of AT&T Operations, who spoke during last week's earnings call. He also mentioned ongoing improvements to trouble spots in New York City and San Francisco, and the addition of about 2,000 cell sites nationwide throughout 2010.
Also in the earnings call, Stankey and AT&T Chief Financial Officer Rick Lindner both emphasized that AT&T's 20,000 Wi-Fi hot spots will help iPad performance, and that iPad users will also rely on private Wi-Fi service in homes and offices. Lindner said the iPad will be used a "substantial amount of time in a Wi-Fi environment" and promised that if that's not the case, "we'll adapt to it."
Analysts have questioned whether users will rely on a 3G connection for streaming HD video to an iPad, or they might switch to a faster Wi-Fi connection instead.
Users might initially find the iPad's performance similar to that of the iPhone, at least until AT&T moves to faster cellular connections with the HSPA 7.2 backhaul and even LTE wireless technology, which will go into field trials with AT&T in 2010.
"I think iPad will work like the iPhone," said Carl Howe, an analyst at The Yankee Group. "If you have a slower connection, it provides a lower quality, lower resolution video stream. Certainly, YouTube works that way on iPhone and I would expect it to work similarly on iPad."
What matters most, however, is what Apple thinks, since it chose AT&T as its sole 3G provider in the U.S. Apple Chief Operating Officer Tim Cook endorsed AT&T's network record on Jan. 25, calling AT&T a "great partner" on the iPhone exclusive deal and noting that iPhone customers in the vast number of locations "are having a great experience."
More telling, Apple included the HSPA 7.2 theoretical top speed in its initial press release for the iPad, saying it will "support speeds up to 7.2 Mbit/sec. on HSDPA networks." (The "D" in HSDPA stands for "downlink.")
Analysts said Apple probably needed to add a footnote to its iPad press release: "Where HSDPA is available."
Note: When you purchase something after clicking links in our articles, we may earn a small commission. Read our affiliate link policy for more details.