Bill Gates and others first envisioned that tablet computers would be the future of computing for everyone. So far, they have only caught on in niches, such as with e-readers or in specialized industries including healthcare or construction.
Apple's iPad won't take tablets mainstream, but it will help legitimize and drive a new, fast-growing niche of "media tablets," one analyst said on Tuesday.
Analysis firm ABI defines media tablets as touchscreen PCs with either Intel x86 or ARM processors, screens of between 5 and 11 inches in size, Wi-Fi connectivity and video and gaming capabilities. That gives them full-fledged entertainment capabilities that ", said ABI analyst Jeff Orr in an interview.
Moreover, these capabilities, such as watching videos, Web surfing, using Facebooking or IM and reading e-mails, would be done primarily at home, Orr said.
That subtle but key point differentiates media tablets significantly from the most other recent stab at tablets for consumers, Mobile Internet Devices, or MIDs .
As the name implies, MIDs unsuccessfully tried to leverage their keyboard-less portability to attract the growing class of digital nomads. But only 1 million MIDs shipped worldwide last year, ABI says.
ABI expects media tablets to zoom past MIDs this year. Media tablets will gain popularity in developed nations with strong access to wired and wireless broadband, and consumers with an "early adopter mentality," Orr said. Translation: Expect them to thrive in the U.S. and Canada, western Europe, Japan and South Korea, but nowhere else.
Even limiting to those geographies, Orr forecasts that 4 million media tablets will be sold this year. That number should grow to 57 million in 2015, Orr said with confidence. "It's about middle-of-the-course, not too aggressive," he said of the projected sales. He declined to comment on which models or brands would take significant market share.
Orr says the growth of media tablets won't cannibalize netbook growth, which Orr says will continue to be strong in 2010 as vendors bring out sub-$200, and even sub-$150, netbooks overseas.
Media tablets may hurt dedicated e-readers like the Kindle, though he said that market, even without the iPad's arrival, was not destined "for hockey-stick growth."
Eric Lai covers Windows and Linux, desktop applications, databases and business intelligence for Computerworld . Follow Eric on Twitter at @ericylai, send e-mail to elai@computerworld.com or subscribe to Eric's RSS feed .
Read more about mobile devices in Computerworld's Mobile Devices Knowledge Center.
iPad (2010)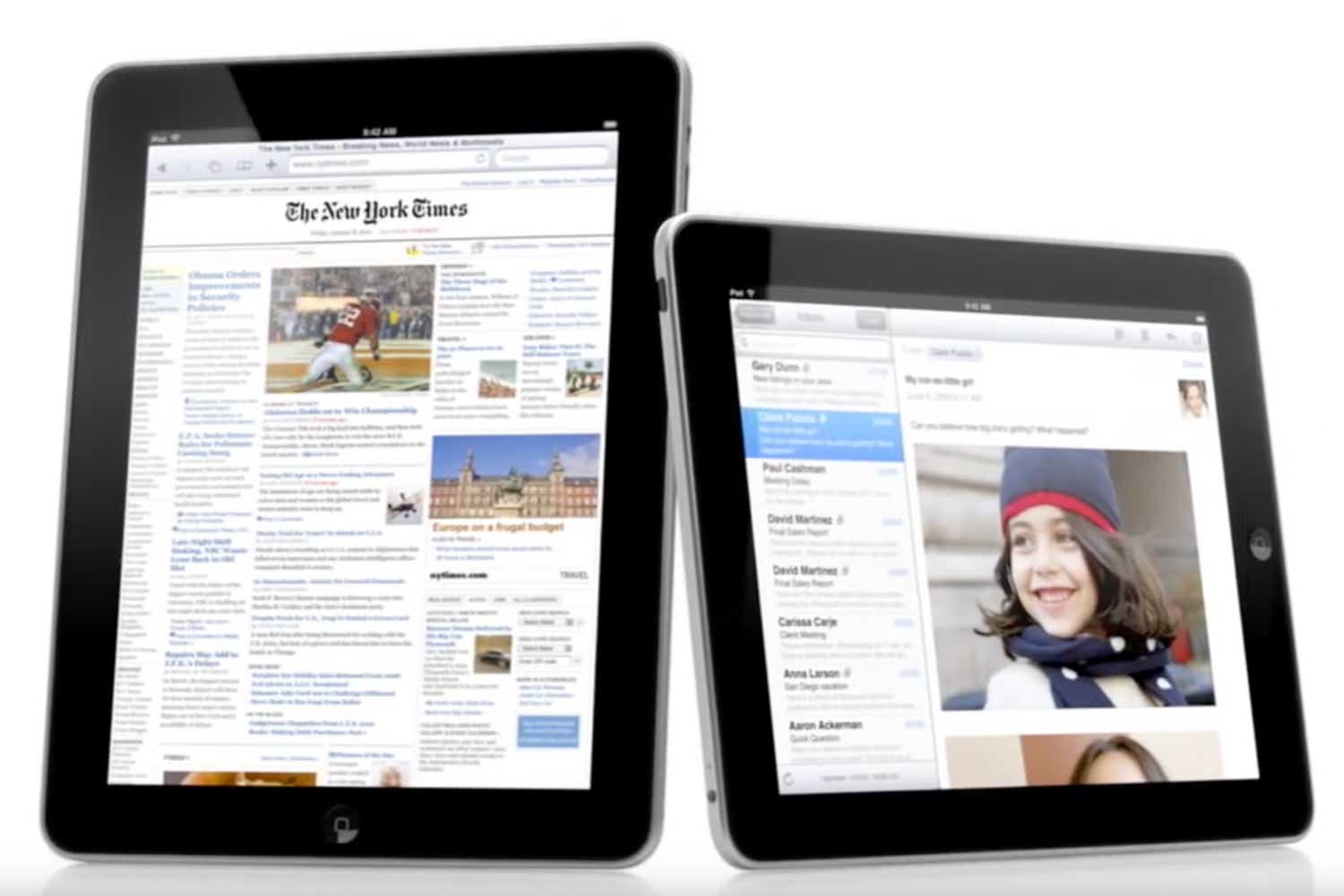 Read our full
iPad (2010) review