Editor's Note: The following article is reprinted from Network World.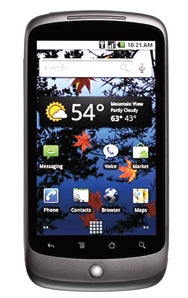 Google's Nexus One got a big time endorsement over the weekend from Linux kernel developer Linus Torvalds, who blogged about the Android-based smartphone being "a winner."
Torvalds actually writes that he isn't much of a phone fan (he finds them distracting), and that he got an original G1 phone from Google but only uses it for playing games on long flights. But the Linux-based Nexus One grabbed his attention. He calls it "a pretty good-looking gadget" and bought one last week.
"I have to admit, the Nexus One is a winner. I wasn't enthusiastic about buying a phone on the internet sight unseen, but the day it was reported that it finally had the pinch-to-zoom thing enabled, I decided to take the plunge. I've wanted to have a GPS unit for my car anyway, and I thought that google navigation might finally make a phone useful," Torvalds writes.
Google unveiled the Nexus One in January about three years after rumors surfaced that the company had such a device in the works. The Nexus One is initially available on T-Mobile's network, though will also be available on Verizon and Vodafone's networks. The HTC-made phone boasts a 3.7-inch OLED display, and runs a 1GHz Snapdragon processor and includes a five-megapixel camera. The trackball glows to alert users of e-mails and text messages.
Torvalds' kind words are welcomed by Google, which has not had a smooth go of it since introducing the phone, despite good early reviews. Widespread data outages were reported late in January by customers and Android developers grumbled about Google's delay in releasing an SDK for Nexus One.