As the new flagship in Canon's Digital Rebel line, the Canon EOS Rebel T2i complements the Canon EOS Rebel XS and the Canon EOS Rebel T1i. The existing Canon Rebel XSi will be retired to make room for the new model, which has a variety of new features that will appeal to photo enthusiasts already using a digital SLR, and to those looking to move from a point-and-shoot digicam to a more advanced model that will enable greater creativity.
What's notable here is that Canon has taken features from its recent Canon EOS 7D—an $1800 model-and brought those features downstream to a model half that price. The Rebel T2i uses the same 18 megapixel sensor as the 7D, but its channel reader is lower (four-channel for T2i, versus eight for 7D). Both models use the Digic 4 engine, and both have a 63 zone, dual-layer metering system. However, the T2i makes some concessions—it can shoot at 3.7 frames per second, with a burst rate of 34 large fine jpegs, and 6 RAW images; and it has a 9-point autofocus system that's on a par with the T1i (the 7D, by contrast, has 19 focus points).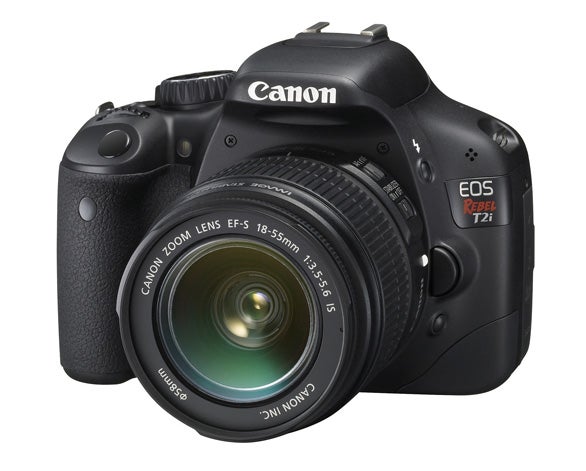 ISO handling is similar to the 7D: It supports ISO 100-6400, and you can expand that to 12,800 in the settings.
The T2i comes in a similarly designed, fairly compact chassis, much like the T1i in weight and size. The T2i uses a new, slightly smaller but more efficient battery to handle movie mode and improve battery life over the T1i. Canon says the battery should last for 550 shots, 50 more than on the T1i.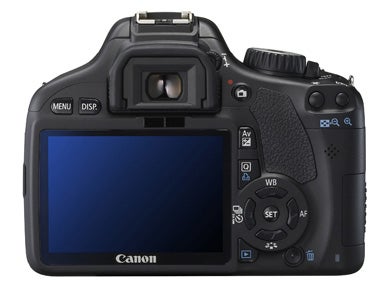 Video has very quickly become a must-have feature on the SLR circuit. And one of the other big improvements here is to video handling: Video resolution has been amped up to be more l like the 7D, with up to 1080p at 24, 25, and 30fps (you can capture up to 12 minutes at a time at 1080p, 24 minutes in standard definition). You also get manual exposure capability in video, and there's a jack for an external microphone-handy for amplifying audio during your recordings. A new movie crop mode uses central portion of the sensor, and magnifies view seven times if you're capturing video in standard definition. Also new: a dedicated movie/live view on/off switch, as found on the 7D.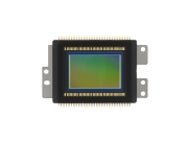 The T2i supports SDHC and SDXC memory card formats, for up to 64GB of storage per card. It's the first SLR with SDXC support; Canon was first to announce an SDXC-capable camcorder, the HF S21, in January as well (that model will ship in April, just after the T2i's expected late-March availability).
One other new and interesting development is HDMI-CEC support. By supporting this HDMI feature, Canon underscores its expectation that consumers will attach the camera to an HDTV to view images directly from a card. HDMI-CEC lets an HDTV remote control the camera's playback features.
At $899 (in a kit with an 18-55mm IS EF-S lens; $799 body only), the T2i carries an attractive price that positions this model well against the competition—and opens up new avenues to creativity for SLR shooters.