As the new flagship in Canon's Digital Rebel line, the Canon EOS Rebel T2i complements the Canon EOS Rebel XS and the Canon EOS Rebel T1i. The existing Canon Rebel XSi will be retired to make room for the new model, which has a variety of new features that will appeal to photo enthusiasts already using a digital SLR, and to those looking to move from a point-and-shoot digicam to a more advanced model that will enable greater creativity.
ISO handling is similar to the 7D: It supports ISO 100-6400, and you can expand that to 12,800 in the settings.
The T2i comes in a similarly designed, fairly compact chassis, much like the T1i in weight and size. The T2i uses a new, slightly smaller but more efficient battery to handle movie mode and improve battery life over the T1i. Canon says the battery should last for 550 shots, 50 more than on the T1i.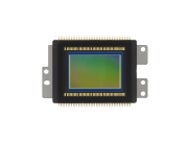 The T2i supports SDHC and SDXC memory card formats, for up to 64GB of storage per card. It's the first SLR with SDXC support; Canon was first to announce an SDXC-capable camcorder, the HF S21, in January as well (that model will ship in April, just after the T2i's expected late-March availability).
One other new and interesting development is HDMI-CEC support. By supporting this HDMI feature, Canon underscores its expectation that consumers will attach the camera to an HDTV to view images directly from a card. HDMI-CEC lets an HDTV remote control the camera's playback features.
At $899 (in a kit with an 18-55mm IS EF-S lens; $799 body only), the T2i carries an attractive price that positions this model well against the competition—and opens up new avenues to creativity for SLR shooters.
Note: When you purchase something after clicking links in our articles, we may earn a small commission. Read our affiliate link policy for more details.