Editor's Note: The following article is reprinted from GamePro.com. For more gaming news, visit GamePro's news page.
Hudson's turn-based military strategy game, Military Madness, hits the App Store today in the form of Military Madness: Neo Nectaris. The game appears to be based on the 3D Military Madness: Nectaris that came to Xbox Live Arcade last year.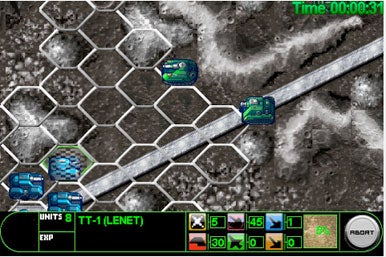 For those of you that didn't own a TurboGrafx-16 back in the day, the original Military Madness stood out among other strategy games for having a hexagonal grid instead of a square grid. The remake for Xbox Live, PlayStation Network, and WiiWare features fancy 3D graphics in addition to the same hardcore tactics gameplay emphasized in the original.
Military Madness: Neo Nectaris runs on either an iPhone or an iPod touch. Get it for $5 from the App Store.