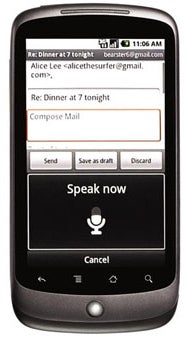 That was fast. Just one week after Google posted an advertisement for a phone support program manager, the company is offering telephone support for Nexus One customers—but will only answer questions about the status of their phone orders and shipments.
Nexus One customers who want to inquire about the status of their order or shipping can call Google at 1-888-48-NEXUS (63987) between the hours of 7 a.m. and 10 p.m., Eastern Standard Time, according to the Google Nexus One support page.
Google won't directly handle technical support calls or inquiries about repairs or returns. For those calls, the support page refers customers to High Tech Computer (HTC), the Taiwanese company that manufactures the phones for Google.
Customer support has been a sore point for Nexus One customers.
When the phone first began shipping last month, there was no one for customers to call when a problem arose. Google only offered to support customers through its support Web site or by e-mail. Some users tried calling HTC and U.S. operator T-Mobile, which subsidizes the cost of the handset when users sign a two-year contract, but they complained that one company would often refer calls to the other.
A Google spokeswoman could not immediately be reached for comment.
In addition to offering phone support for the Nexus One, Google also cut the termination fee for users who returned the handset after the two-week grace period. Google reduced the termination fee by $200, which means users will now have to $350 in termination fees to Google and T-Mobile instead of $550.