In the wake of Apple's release of Aperture 3 on Tuesday comes a flurry of related image software updates: iLife Support 9.0.4, Digital Camera Raw Compatibility Update 3.0, and Aperture SlideShow Support Update 1.0. All are available now via your Mac's Software Update.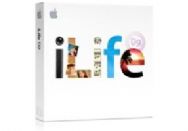 The 70 MB iLife '09 update gives a boost to system software resources shared by iLife and other applications. It aims to increases stability for slideshows viewed in the Media Browser and iPhoto. You should also see improved compatibility between Aperture 3 and the Media Browser. Apple recommends the download for all users of iLife '09, iWork '09, and Aperture.
The Raw update does just what you'd imagine, extending iPhoto '09 and Aperture 3's support for Raw image files to a number of additional cameras, including Canon PowerShot S90, Canon sRAW, Canon mRAW, Leica D-LUX 4, and three Panasonic Lumix cameras (DMC-G1, DMC-GH1, and DMC-LX3). The update weighs in at 6.4 MB and you'll need to be running Mac OS X 10.6.2 or 10.5.8.
The Aperture update fixes playback of video clips used in Aperture 3 slideshows on Snow Leopard. This one is a 62.3 MB download and requires Mac OS X 10.6.2.
I guess you can't get too excited about support updates, but what happens under the hood does indeed make all our lives easier.