With the hullabaloo over the announcement of the iPad in the not-too-distant past, I've been thinking about what we were shown in Steve Jobs' presentation of the new device, and what might be missing. It turns out that there are two features that were either not presented in the demo, or that are not included on the iPad, and which are essential to what I think the device will become. Both of these features, coincidentally, contain the word "multi": multitasking and multiple users.
My colleague Rob Griffiths, writing about the iPad's five worst surprises, lamented the lack of multitasking, or the ability to run two programs at the same time. As he pointed out, "It'd be pretty simple to design an interface to allow toggling between two running apps; some variant on Exposé, or a three-finger twist-swipe. I'm not talking about full OS X-style multitasking (though that'd be great), but just the ability to keep a key app or two open in the background."
Actually, multitasking is essential to one of the major features that Apple has been touting on the iPad: iWork. Imagine trying to make a Keynote presentation without being able to access other files or being able to check on the Internet for data, citations or other information. Sure, there is reported to be a shared folder on the iPad, which all applications will be able to access. So you can stick your text files, graphics, videos and music files there if you already know you want to use them for a presentation, Pages document, or Numbers spreadsheet. But if you're like most people, you don't plan out every step of your documents ahead of time; you build them up as you go along. If you have to quit, say, Keynote every time you need to check something on the web or copy some data from a Numbers spreadsheet, you'll be spending a lot of time switching apps and not much time producing.
If Apple wants people to take the iPad seriously as a device for creating documents—and not just viewing them—multitasking is essential. Not only to keep up on a chat session or to check your e-mail without quitting Safari, but also to use all the applications that you'll need to be productive, and to switch among them when you need to.
The second "multi" is multiple users. Apple is showing a device that, in many cases, will be shared among a family. It's likely that one user will pick up the device and want to check his or her e-mail or visit some favorite Websites. But if they haven't set up the device with their settings, this becomes complicated. Sure, you can set up multiple accounts for Mail on the iPhone and iPod touch, but if you do that, everyone who does so can read e-mails that arrive in other users' accounts. The same is true for Web browsing: I may want to have certain settings for Websites I use often, while my wife and son may want different settings. (Imagine having to log in and log out of Facebook or other sites each time someone else wants to visit them.) In addition, do I really want to have my son's bookmarks in my Safari session? And what about that birthday party invitation that I'm making with Pages? I definitely don't want my wife to see that.
And what about reading e-books? If I read a book on my iPod touch with the Kindle application, it saves my place. If my wife were to start reading the same book, her place would be the last one saved. It is likely this will be the case for magazines and newspapers, when we see them on the iPad. And then there's games; I may have my own settings, preferences, and user name for storing my high scores. If the iPad is to be successful as a shared device, it will need a way of storing user-specific information and settings.
User accounts have been part of the Mac OS since the first version of Mac OS X, and there's no reason why they can't be implemented in the iPhone OS, as it already contains different "users" for system functions. Creating user accounts on the iPad is probably not very complex, and Apple could use a kind of fast-user switching so people can pass the iPad around as needed.
The iPad won't fail if it doesn't have these features, but they certainly would help it be the protean device that it is likely to become. Flexibility is essential for people to take advantage of the many tasks they can perform on the iPad, and these two "multis" would go a long way toward making the tablet easy to use.
[Senior contributor Kirk McElhearn writes about more than just Macs on his blog Kirkville.]
iPad (2010)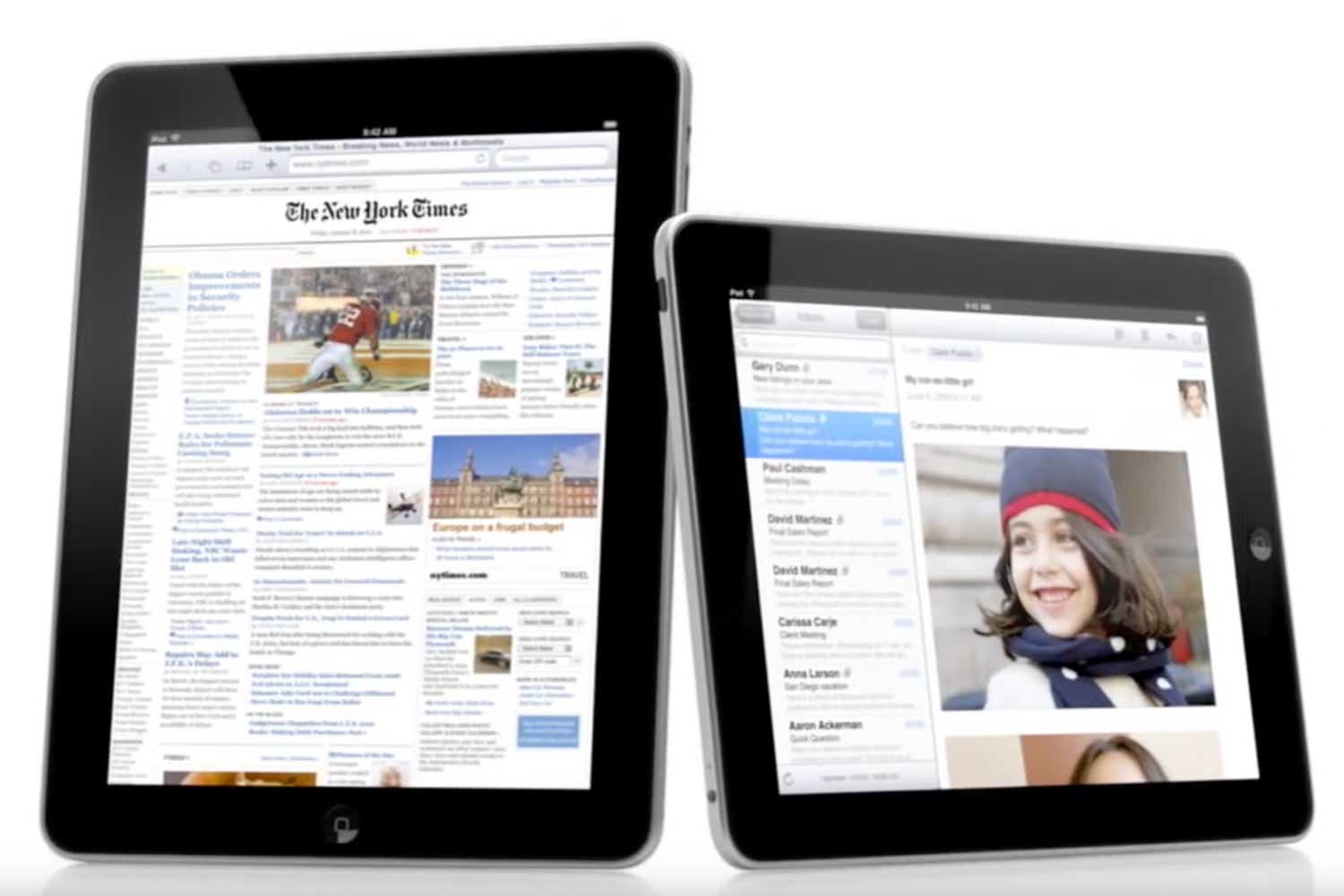 Read our full
iPad (2010) review