At a Glance
Expert's Rating
Pros
Excellent user interface
Outstanding image quality
Raw format support
Extremely compact and lightweight
Cons
Control dial on back can accidentally change settings
Lackluster battery performance
No HD movie mode
Our Verdict
Canon's PowerShot S90 might be one of the most powerful point-and-shoot cameras that you can slip into your shirt pocket. Much of the S90's appeal comes from its ability to overcome the shortcomings that often cripple compacts; it performs well in low light, has the option to capture in Raw format, and it features an impressive set of controls that allow you to adapt the camera to just about any lighting situation.
The S90 can hide beneath a deck of playing cards. Its body measures 3.94 by 2.30 by 1.22 inches and weighs in just over 6 ounces. You can slide it anywhere you have a spare pocket. It weighs half as much as its big brother, Canon's PowerShot G11 ( ), yet includes the same 10-megapixel, 1/1.7-inch CCD sensor and Digic 4 image processor. Both cameras feature crystal clear 461,000-dot LCDs, but the S90's display is a 3-inch fixed back version compared to the 2.8-inch vari-angle version on the G11.
You may wonder why the Canon S90 captures only 10 megapixels while many of today's compacts are 12 megapixels or more. The thinking is that if you put fewer pixels on a larger image sensor, you can better control image noise at higher ISO settings. Canon then developed a high sensitivity system for its image processor to help optimize the data from low light shots. The result is that you can shoot at ISO 400, 800, and even 1600 without destroying the image quality. This is a major step forward for a compact camera that sells for around $400.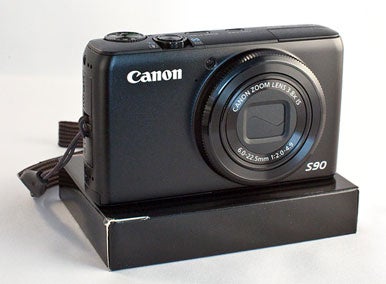 The lens itself is an important component in this equation. The S90 includes a 3.8X optical zoom that has a maximum aperture of f/2.0 for the 28mm wide angle, then adjusts down to f/4.9 for the 105mm telephoto. This means that when you shoot at 28mm, you have a very bright f/2.0 lens that lets in a lot of light. Even at the 35mm zoom setting, the maximum aperture is f/2.5, and at 50mm, a reasonable f/3.2. The upshot is that the S90 features a lens that's extremely well suited for low light photography.
Easy to use controls
Unlike many compacts, you have lots of control over the exposure and color settings. The S90 features a mode dial on top of the camera, a control ring on its front, and a control dial on the back. You rotate the top mode dial with your thumb to choose one of these exposure modes: auto, program, shutter priority, aperture priority, manual, low light, scene, movie, and custom.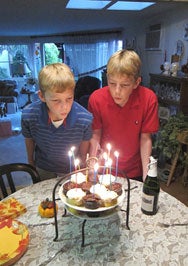 The rotating control ring around the lens on the front of the camera is a true innovation. It's programmable, giving you the following choices: ISO, exposure compensation, focus, white balance, or step zoom. All of these functions are handy, but I preferred the step zoom setting allowing me to click-stop between 28, 35, 50, 85, and 105mm lens magnification. It feels very much like using a zoom on a digital SLR. Canon also uses the control ring to let you fine tune Auto White Balance. When you select the AWB function, you can warm up or cool down the color by rotating the ring to the left or right. I absolutely love this feature.
The control dial on the back of the camera isn't as exciting for me. I understand what the engineers were thinking when they designed it—it's a quick way to fine-tune the settings you've already established with the other dials. For example, when you're in programmed auto exposure, the back control dial can let you adjust exposure compensation. The problem is, there's no way to disable it. If you're not careful, you can accidentally brush your thumb against it and change the settings without noticing. Since the control dial is contextual, I recommend you program it to do the least amount of harm. I often shoot in aperture priority mode with the control dial used for changing the aperture settings. That way if I accidentally brush it, I'm not messing up my exposure, only changing the f/stop. In future models of this camera, I would like a way to disable this dial when I don't need it.
Raw and JPEG capture
The S90 provides a variety of image sizes to choose from. In JPEG mode, you can choose from Large (3648 by 2736), Medium 1 (2816 by 2112), Medium 2 (2272 by 1704), Medium 3 (1600 by 1200), Small (640 by 480), Widescreen (3648 by 2048), and Low Light (1824 by 1368). The Low Light setting is accessed via the mode dial on top of the camera represented by the candle icon. The other JPEG settings can be changed using the Function button on the back of the camera.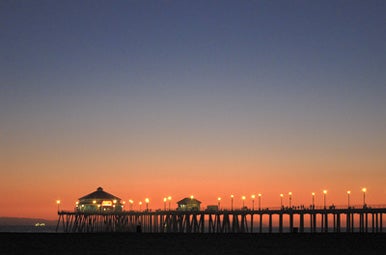 You also have the option of shooting in Raw (3648 by 2736) and process the files using the bundled Digital Photo Professional software by Canon, or by using Adobe Lightroom 2.6, Adobe Camera Raw 5.6, or Apple Aperture 3.0.1. If you want to shoot Raw+JPEG, press the Menu button and choose that setting from the list of options. Shooting in Raw allows you to tap every ounce of image quality out of the S90, and it's an option you rarely see in a camera this size.
Areas for improvement
In addition to the control dial on the back of the camera, there are a few other improvements I'd like to see on the S90. It does include a movie mode, but only captures at Standard Definition (640 by 480 at 30 fps). This seems odd because with its relatively large CCD sensor, image stabilized lens, and HDMI output port, this camera seems perfectly designed for HD movie capture.
There's no optical viewfinder, which I'm actually OK with, in part because the 3-inch LCD is so good. But that does mean that you have the LCD constantly on which drains on the battery. In my real world testing, I could leave the LCD on for about 2.5 hours straight before the battery drains. If you're shooting all day, you're going to need an extra cell, and they aren't cheap, ranging from $40 to $60 depending on where you buy them. Better battery performance would be welcomed, realizing that this is a compact camera and that the battery can only be physically so big.
Macworld's buying advice
The PowerShot S90 is the best shirt pocket compact I've ever used. Even though it's a fraction of the size of a digital SLR, it provides many of the features I value in larger cameras: fast lens, Raw option, high ISO capture. It's not perfect by any means. You'll need an extra battery, the burst mode isn't snappy, and there's still that nagging shutter lag that we usually have to endure with cameras of this type. But the Canon S90 takes great pictures in just about any lighting situation, and provides easy to use, intelligent controls to do so. This camera gives you confidence. You know that when you walk out the door with the S90 in your pocket, you're prepared to make great photographs.
[Derrick Story is a senior contributor for Macworld. You can listen to his weekly photography podcast at www.thedigitalstory.com.]