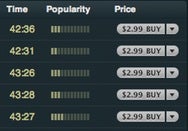 I don't watch TV. I like to keep my apartment bills low, and the Internet has so much to offer with free, streaming video alone. But you know what might get me to start purchasing shows again? Cheaper prices.
Last month, the Financial Times ran a report stating that Apple had been in negotiations with content providers to sell standard-definition shows for $1 an episode, half the current price of $2.
Turns out those negotiations may have been successful. Thursday, the Financial Times claims that Apple has agreed with an unspecified number of those providers to sell shows for a buck. This new price point will take effect around the same time as the iPad's launch—likely to be in late March—no doubt to help keep those TV viewing habits alive on a whole new screen.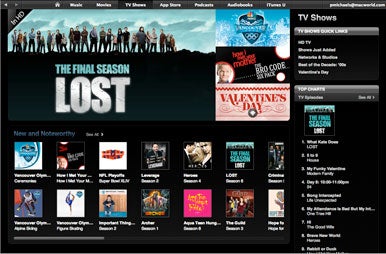 Unfortunately, no mention has been made of a new price point for HD media. The Financial Times speculates that, based on its own prior talks with media executives, this is to keep interest from spreading to the Apple TV. Old media is a bit shaky about ceding control of the television to anyone else, including Apple. Just ask the fine folks behind Boxee.
There's also no word on if this $1 price will eventually be as widespread as DRM-free iTunes music, or if it'll be as elusive as songs that sell for 79 cents.
Regardless, what seems like a small step today towards more affordable TV on iTunes may quickly snowball into something more. In that same article, the Financial Times tells of how Apple still hasn't given up on the idea of a monthly, $30 subscription service that broadcasts only the best of TV on iTunes.
With rental services that let customers rent DVDs for $1 a pop, declining DVD sales, the slow uptake of Blu-Ray and increased pressure from streaming media services like Youtube, Vimeo, and blip.tv, Apple has quite a bit of bargaining power on its side.
It's all up to the content providers, and how comfortable they feel with Apple. Traditional media doesn't have too many other options. Hulu has been slow to make the jump to mobile devices ( despite plans to branch out), and it's hard to imagine that the rental-friendly Google will be willing to cut a better deal. If the providers of traditional, televised media can't adapt to mobile devices and new media soon, NBC/Comcast won't be the last ill-fitting acquisition that we'll see.