If you have been using apps like Notecards to study on your iPhone and you're ready to take your study habits to the next level, Mental Case Flashcards by MacCoreMac Software could be the Batman to your Robin.
Study cards are grouped into "cases," similar to stacks—just tap one to get started. Several samples are included, and they're great to try out before getting serious and putting hundreds of notes into action. The app offers a very clean interface; you can move from the front to the back of your cards with either a tap or swipe. When looking at cards including graphics, such as anatomy or art history, Mental Case allows you to go full screen, zoom and pan images, and get a good look at image details.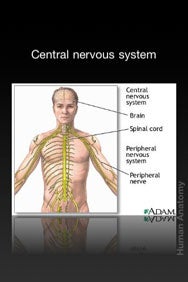 The most difficult thing may be getting your study cards into the app the first place. The free Mental Case Flashcards Lite does not let you create flash cards from your iPhone or iPod touch; instead you must create your cards using the $29 Mac desktop application—a student-teacher edition costs $19—and import them. You can download pre-made cards from FlashcardExchange.com, which holds almost everything imaginable; but most folks will likely want to make a few of their own. Although the sync works well, the free version has limited use without its desktop counterpart. The $3 version does allow the creation of cards from within the app, a big plus for the extra dough.
Once you start creating your own cards, you can import images, record audio notes, and even take a picture with the iPhone's camera for a note. When studying, you may choose to go straight through or shuffle your notes, even reversing your slides back to front. Mental Case provides an almost overwhelming amount of options for a simple notecards app, which makes for a bit of a learning curve. One key feature is lacking: the ability to mark cards as right or wrong and then see your results or study the ones you missed.
Mental Case provides an extensive set of features with a nice interface. It can be much more than just a flashcard app—it's designed to be a repository for everything you might ever want to remember. That's great, if that's what you're looking for, but serious overkill if you are just looking to study for a vocab test.
[ Jeff Phillips is an educator, photographer and technology advocate. Find him on his blog or podcast.]