Apple products are expensive, that's a fact. So, it's no wonder that Apple fans are always looking for ways to save money when buying the latest iPhones, iPads, MacBooks and other Apple kit. We offer advice on a number of ways to save money, such as by looking for Apple deals, buying refurbished, or using Apple's education store, but one option has become an even bigger draw since Apple hiked prices outside the U.S. in 2022: Can you save money by buying an Apple product from the U.S. and importing it to your own country?
This looks like a good idea. When directly compared, prices are a lot lower in the U.S. compared to the U.K. for example. However, there are a number of factors to consider that may make the savings less attractive.
So, is it a good idea to buy a new iPhone, iPad or other device from a U.S. store rather than the U.K. or wherever you are based? Here's what you'll need to consider if you want to import your tech from the U.S.
Are Apple products cheaper in the U.S. than the U.K.?
We're looking at the U.K. specifically here, but wherever you are based (if it's not in the U.S.) Apple put prices up in 2022. So, you might be able to save a decent amount of money if you buy in dollars.
At first glance, due to currency variances, the prices for U.S. Apple products do look quite different.
For example, here's a direct comparison of the listed prices of some popular Apple products.
How Apple U.K. £ prices really compare to U.S. $ prices.
If you convert the price of the iPhone 14 from USD to GBP then, at the time of writing, it would amount to £626. Compare that to the £849 asking price in Britain and it looks like a serious bargain. In fact, as we wrote when Apple hiked prices outside the U.S. in 2022, it does look like Apple is ripping off the rest of the world with inflated prices.
There are additional things to consider though because when Apple set the U.K. price it wasn't just a direct conversion from dollars to pounds. For one thing, it includes U.K. VAT at 20%. Then there is the "cost of doing business in the U.K." and other factors.
Once you add the extra 20% to the converted price it looks like U.K. shoppers pay around £100 more. It is likely that the price increase is a percentage of the price of the product, so the price increase will be larger for higher-priced products.
So, the more expensive the Apple product you want to buy the more you can save.
What taxes apply when buying Apple products from the U.S.?
U.K. taxes aren't the only consideration here. In the U.S. taxes are added at point of sale because they vary from state to state, so those Apple dollar prices don't include tax.
Checking the listings today, California charges around 9.5% while New York charges 8.875%, so if you were buying in those states (or giving your delivery address as in those states), the prices would be around $875 and $870 respectively. Convert this directly to GBP and you'll get £685 and £681, which still represents a huge saving.
However, you could be taxed a second time. Whether you buy the Apple product while visiting the U.S., or have the product imported to the U.K., you could be charged by U.K. customs. So in addition to that 9.5% U.S. tax you could have an extra 20% charge. There might also be a handling fee levied for having to administrate the customs check.
How to save money buying Apple products in the U.S.
Despite these extra costs and the extra hassle, there is still money to be saved if you buy from the U.S. There are various pitfalls and moral implications to keep in mind though.
Note that we don't recommend that you buy from the U.S., apart from the fact that HMRC could catch you, the savings may not justify the complexity of the process. However, if you find a really attractive deal on an Apple product that isn't replicated in the U.K., then you might want to consider buying from the U.S.
One issue with buying from U.S. online stores is that they may not allow you to ship internationally, and they may also require you to pay from a U.S. bank account. For example, if you try to buy a product from Apple's U.S. online store you won't be able to have it delivered to a U.K. address. You'll face the same issue buying Apple products from Amazon.com.
You might be lucky enough to find a third-party store that might accommodate you and ship to your U.K address. Alternatively, if you have friends in the U.S. who are willing to let you use their address for delivery, you could get it sent to them and ask them nicely to send the product to you.
Foundry
How to buy an Apple product from a U.S. store online
What you need:
A friend based in the U.S.
A U.S. bank account. (e.g. a Revolut account)
What to do:
Find a good deal for the product you want.
Use your friend's postal address.
Pay using your U.S. bank account.
Ask your friend to send it to you in the U.K.
In order to fool the customs officials to let the Apple product reach you without incurring the VAT charge, ask your friend to repackage the new product so it doesn't look new and/or mark the package as a 'Gift'.
Reimburse your friend for sending the package to you.
Once you reimburse your friends for shipping the device to you, plus the insurance they would have paid to cover loss or damage, you may not find you are saving as much money as you thought you would, and if you get charged for importing the product you may find you are not saving any money at all, in fact, it might end up costing you more.
How to buy an Apple product when visiting the U.S.
While the online route is all down to luck, there is another cheeky way to pick up Apple devices cheaper – go to the U.S. If you're planning on visiting the States, then you could always use the trip as a chance to buy yourself a new iPhone, Mac or other device and bring it back with you.
You might even be able to get the state tax refunded as you're a tourist, but the U.S. government doesn't refund sales tax to foreign visitors, that has to be down at a state level. Here's a link to the State Tax Authorities if you want to attempt to do this. It probably won't be worth the effort.
The key to getting the product back to your country without having to pay customers is to start using the product before you go home. This is because VAT is usually charged on new items being brought into the country, which gives you a loophole of making sure that the product is no longer 'new' by the time you get it home.
What you need:
An all-expenses paid trip to the U.S.
Good luck.
What to do:
Buy your product.
Take it out of the packaging. If you want to keep the packaging, then we'd suggest posting it back to the U.K., as a customs check that finds the box for a new MacBook Air in your suitcase could well give the game away.
Start using it. Once it's set up and in use, say replacing your existing iPhone, then it ceases to be a new product (basically, you can't sell it as new in the U.K.).
When you re-enter the U.K., be sure to have the new product, say MacBook in your carry-on luggage (a laptop bag makes it even more believable) or iPhone in your pocket, then no one should suspect that you've been shopping.
It's not entirely honest and does obviously include the cost of a trip to the U.S., but if you're ok with that then it could be a way to save on a new Apple product.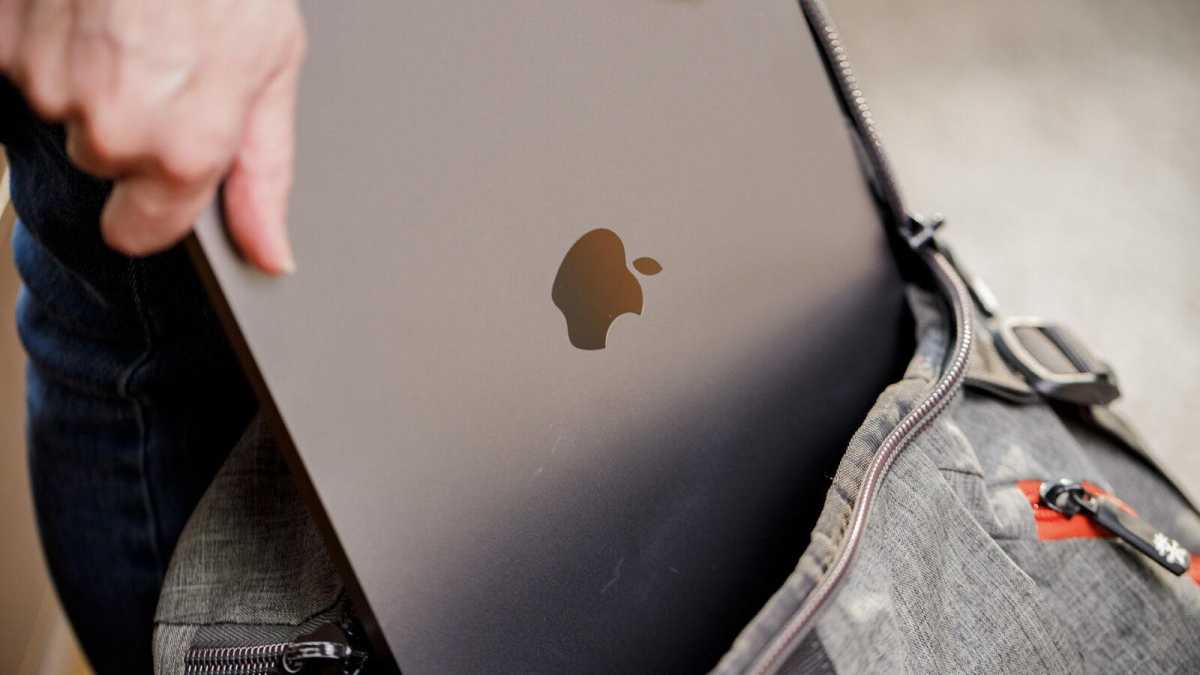 Foundry
An example
As an example, we recently spotted an Apple Watch included in the Amazon Prime Day sale. In the U.S. it was reduced from $449 to $309, while the equivalent U.K. deal only offered £449 down to £349. If someone set up an Amazon U.S. account, along with a payment method that didn't charge for conversions (something like Revolut), used a U.S.-based friend's address, then ordered the device (paying local taxes that could come to around $20), the asking price for the Apple Watch would be $329, which equates to around £257. Add on another £20 for post, packaging and insurance to get the product to the U.K., with the parcel marked as a gift, and the total is now £277. If the Watch got through customs without being charged then the person would have paid £277 for the same Apple Watch that would have cost them £349 from Amazon U.K.
So, savings are there to be made, but you can't count on all the things working in your favour. If customs did decide to charge duty, then the final price would have been much closer to the £349 it would have cost to buy in the U.K. Plus, ordering from the U.K. would have meant it would have been delivered quicker and without the risk of getting lost or damaged on a longer journey. There's also the problem of how you would return the item to a U.S. retailer if something went wrong.
Other ways to save money on Apple products
If you don't fancy clandestine battles with customs officials, then we'd recommend you consider looking out for deals on Apple products in your own country or buying refurbished Apple products from certified retailers or Apple itself. For more details, check out our guide to how much can you save at Apple's refurbished store?