In Jacques & Stella's Mystery Files Club by Maxmars, you join the game's title characters as they help the police solve a murder mystery. You'll need skills, but not your typical detective skills.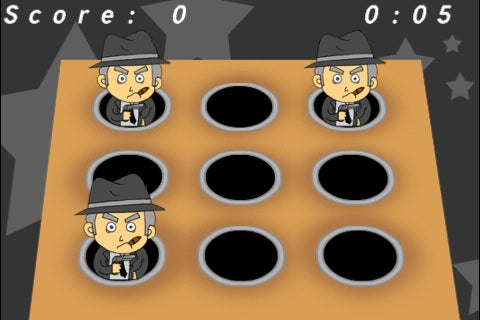 At the beginning of each randomly generated case, someone has been murdered, and you have three hours (in game time, not actual hours) to solve the case. You wander from room to room, question suspects, and examine evidence. There is a fixed set of questions you can ask each suspect, but in order to get the answers, you must complete a mini-game. There are nine different games in action, observation, and memory categories, and up to three difficulty levels per game. The games don't have any relationship to the crime or solving the mystery—they are merely tasks you need to complete to reveal clues.
Similarly, to examine a piece of evidence you must complete a mini game. An in-game PDA helps you gather your evidence and deduce who is the murderer.
If you want to solve the mystery, you'll have to rely more on your reflexes and memory rather than your deductive logic skills. Each time you play a mini game, time is deducted from your clock, and you're denied what could be a crucial piece of evidence. Mystery solving can get repetitive as you walk from room to room asking the same questions and playing the same mini games. There are achievements to earn along the way, and you can share your progress through OpenFeint integration. If you get tired of mystery solving, you can choose to just play the mini games.
Jacques & Stella's Mystery Files Club does make you think and certainly tests your reflexes and observational skills. The use of the mini games as the method to extract clues seems misplaced however, and repeated playing only reinforces that.
[James Savage is the host of the RetroMacCast a weekly podcast devoted to older Macintosh computers.]